Communities around Bournemouth are creating various open and friendly spaces for people who may be struggling, hoping to start a conversation.
Talking Cherries is one organisation, set up by fans, to encourage the talk on mental health.
The founder, Simon Kay, spoke on the importance of initiatives like these for the community.
He said: "One thing that's very powerful about football and fans is you get a lot of camaraderie.
"You could be at a match or sat next to someone talking about things you wouldn't talk to your mum or your sister or your brother about."
Talking Cherries have committed themselves to helping those struggling with their mental health, by using a common love for football to open up a conversation, and bring together fans who have had similar experiences.
The organisation has trained mental health first aiders available to those who need them, and openly support other Bournemouth fan initiatives, such as Proud Cherries, the official LGBT+ supporters group.
Also sharing his thoughts on sport and mental wellbeing, was Bournemouth University campus sport coordinator Rob Hughes.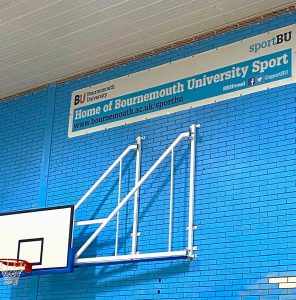 Hughes works for Sport BU, which is another local organisation working towards helping people with their mental wellbeing.
He said: "It's obviously a real issue which has had more light shone on it in recent years.
"There's still that sort of 'man up' thing in society, but I think there's been much more of a positive shift to take mental health more seriously."
Hughes also emphasised how sport can benefit mental health.
He added: "Team sports are also really important.
"It's having that social connection and working together as a team, having that is really important for individuals' mental health."