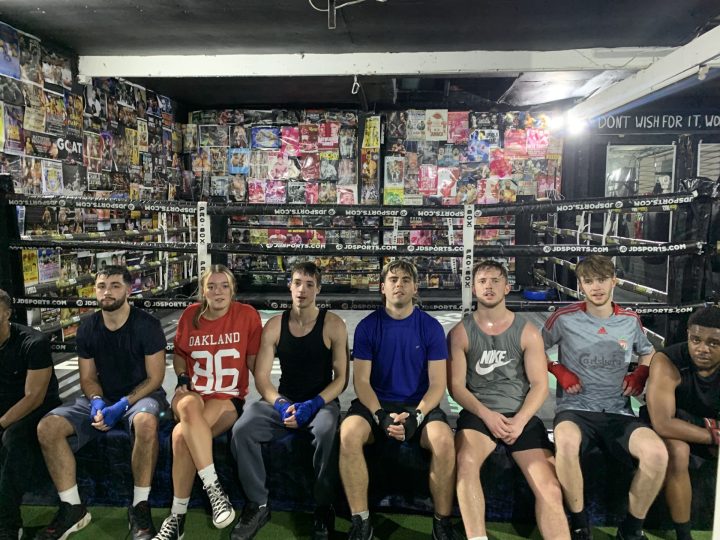 Wilder Events are bringing their 'Student Fight Night' to Bournemouth on the 15th December.
The event will take place at Southampton's Switch nightclub where students from both Bournemouth University and AUB will compete on the night.
When signing up, students are guaranteed eight weeks of free boxing training, nutritional advice for rest and recovery, and personalised boxing equipment.
The training sessions take place at Legacy Boxing Gym in Winton, where classes are run by amateur and professional boxing coach, Ricky Gyati.
Gym owner, Gyati, coaches at Bournemouth University and was recommended by students to Sal Sinawi, owner of Wilder Events, to take the training for the event.
Gyati said: "I think [boxing] does have a positive impact on [the students]. A couple [students] have come to my recreational classes. A couple [students] have had one-to-ones as well. But it does instil discipline in everyone, no matter what background you [are] from."
Arun Tyer, a student who will be taking part, was approached by Wilder Events to help run Bournemouth's Student Fight Night but he chose to challenge himself instead.
The 20-year-old said: "[This] is something I want to prove to myself that I can do. If you can do something like this you can do anything. It [is] just a chance to push yourself to areas which you never thought you could get to."
Most students will look to stretch their abilities, but Joseph Parry wants to fight for the good cause.
Parry, aged 19, said: "I have a friend that [had] cancer and thankfully recovered from it. So I want to raise as much money as possible and try my hardest to win on the night for him."
Since 2021, Student Fight Night have expanded their events across the UK's student cities. As they add another six cities to their plans this term, the organisation can raise even more money for The OddBalls Foundation who raise awareness for testicular cancer.
Over two years, the organisation have managed to raise £60,071 for OddBalls, and Bournemouth will look to contribute for the first time on 15th December.