Bournemouth Christmas Market faced a yellow weather warning during it's festive set-up yesterday morning.
Despite the weather taking a turn for the worse, organisers of the Bournemouth Christmas Market were determined to proceed with their set-up plan.
Mary Dawn DeBriae, founder of Schaussi's Alpen Schatz, is renting one of the market stalls.
She brought her own tarpaulin as a precaution for the rain.
She said: "Luckily we were prepared and brought our own protection from the rain. However, the rain is becoming a bit of a nuisance as we are having to work under [protective] cover."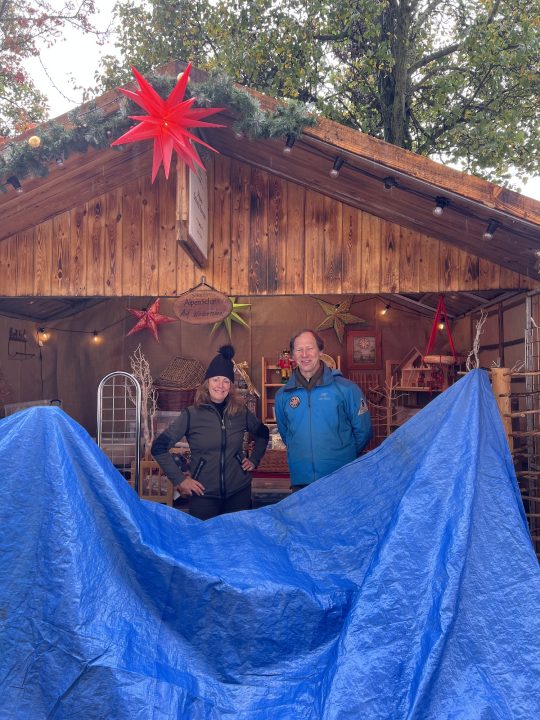 A yellow weather warning was issued to Bournemouth, Christchurch and Poole, along with the rest of Dorset yesterday morning.
The warning was in force from 12am until 11am.
Ian Macwilliam was helping his friend Mary set up her stall.
He said: "I have noticed roofs leaking on other stools, which of course causes damage to the products on sale.
"This morning the Christmas Market team sealed up holes in our roof which has been very helpful."
The Christmas Market team were working hard to assemble the festive stalls and light displays while battling the rain.
Pablo Lougher, a chef at food stool Bratwurst, said: "Everything is soaking wet, we came in this morning and our roof was leaking. However, the supervisors are trying their hardest to help us set up given the conditions."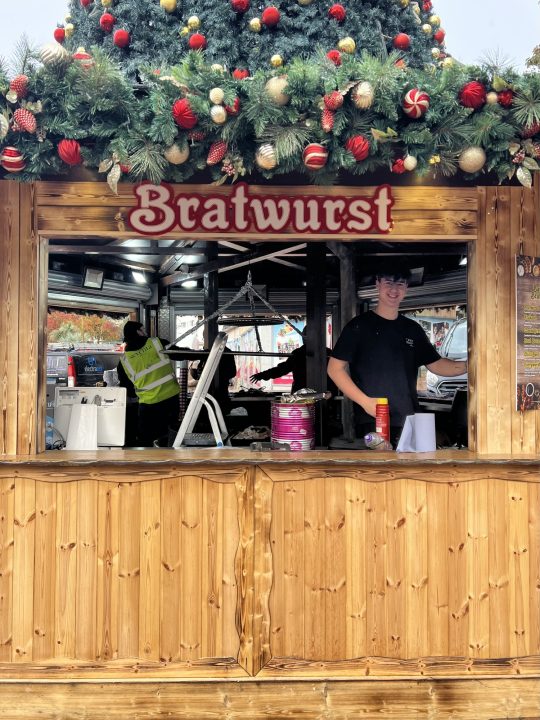 Nathan Jones, owner of Pineapple Island, is selling festive jewellery at the market.
He said: "It is important that it's nice weather on the weekend. If it is miserable, people will decide not to come to the market which isn't good for me."