After disappointing reviews last year, the Bournemouth Christmas Market has brought a fresh and lively approach to 2017 said to be leaving locals and visitors feeling positive and festive.
The market, open from the 17th November to the 4th January 2018, has various traditional and new attractions including numerous Alpine market stalls, a two-storey Alpine Lodge Bar, Santa's Grotto and a 675 square meter ice rink.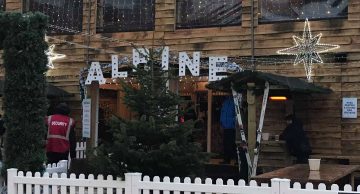 The lower-garden illuminations attract visitors in the evening as they light up the park making the festive charms unending in the day and evening.
This year has a lot more to offer and has a great festive vibe.
This years Alpine themed market seems to have had a better response from the public than the German-style market seen in 2016.
Lisa Fields aged 42, a visitor of the market said; "I went to the Christmas market last year but was a bit disappointed with the display, this year has a lot more to offer and has a great festive vibe."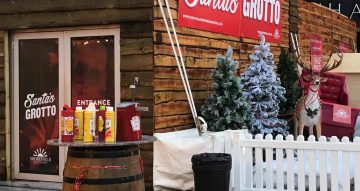 Although the new style has caused the public to say it is impressive, there has not been a noticeable change in the sales and profit for the food and craft stalls, according to stall owners.
Nicky Church aged 53, a worker of a craft stall owned by 'Pineapple Island' which is a handmade jewellery and homeware shop, has been at the market previous years and says it is a "successful stall each time."
Nicky also added that this year the "profit has been pretty much the same" as the previous years.
Click the links below for:
Bournemouth's 2017 Alpine Christmas market: Photo gallery 
Vox Pop: The publics opinion on the 2017 Bournemouth Christmas market