With veganism growing in popularity in recent years, many people are still unaware of the concept of vegan tattoos.
Vegan tattoos do not involve the use of animal products, such as glycerin in the ink, latex gloves or after products that have lanolin in them.
When talking to InkedBournemouth's Sharon Croft, she said "It's surprising how many vegans didn't know about vegan tattoos". She said they had been offering them for twelve months, saying "We had a few enquiries… Our owner is vegan and we thought, alright we'll look more into it".
Although they offer standard tattoos as well as vegan ones, Croft said "Just because you're vegan it doesn't mean that you can't have a tattoo".
As many people were unaware of what vegan tattoos were, a poll was conducted, asking a sample of 84 people if they knew that vegan tattoos existed. Out of the 84 people asked, only 12% knew they were an option, leaving a whopping 88% unknowing.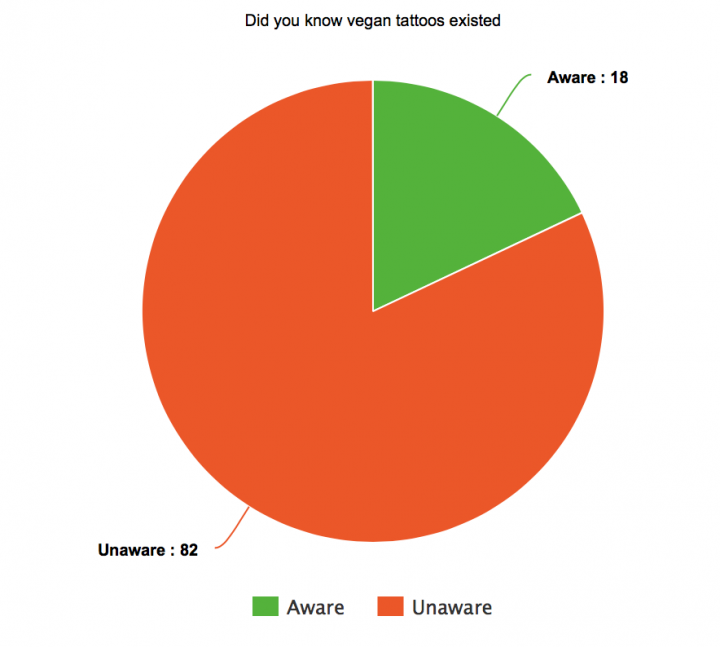 When asking what the difference was between vegan and standard tattoos, Croft said "With the vegan inks obviously there's no animal product whatsoever in them, whereas with normal ink there could be some sort of animal product in them. There is quite a difference".
Talking to 'Tattoo Tom': owner of The Rising Tide Tattoo shop who offers purely vegan tattoos, he said "The main thing that other studios don't do are the gloves – most tattoo artists use latex gloves which aren't suitable"
To read our whole interview, click here.
Want to know what the public of Bournemouth thought about getting inked? Then click here.