The legalisation of medical cannabis hit news in early November – allowing specialist doctors to prescribe the drug, but only for certain conditions. Celine Byford investigates if a cancer cure has been resting in the plant for years
Cancer is one of the biggest killers worldwide, and researchers continue to try to find a cure.
On 1 November, cannabis was legalised in the UK, after Home Secretary Sajid Javid was advised by the Advisory Council on the Misuse of Drugs that the drug has therapeutic benefits. This followed Alfie Dingley and Billy Caldwell's cases of severe epilepsy, which were successfully treated with cannabis oil. Specialist doctors can prescribe cannabis medicinally after a GP referral. Without a prescription, possession of cannabis remains illegal.
What is cannabis?
Cannabis is a Class B drug. The main active chemical in cannabis is tetrahydrocannabinol (THC), an ingredient that makes you feel 'high'. Another main chemical is CBD, a cannabis compound believed to have significant medical benefits with a maximum of 0.2 percent THC. It is sold legally in health stores.
Depending on its manufacturer, cannabis oil holds varying quantities of THC and CBD, along with other components. It is believed that a combination of all active ingredients in the drug are more effective than just CBD when treating diseases. This is why people tend to buy illegal medical cannabis so that they can access all components of the plant.
A miracle recovery
A 49-year-old woman with terminal brain cancer tried cannabis oil illegally and something unexpected happened: her tumour began to reduce in size.
Lynn Cameron was undergoing chemotherapy for brain tumour Glioblastoma Multiforme, but the treatment prolonged her life rather than acted as a cure. So she decided to stop chemotherapy, a few months after her diagnosis. Glioblastoma Multiforme is the most common high grade brain tumour, and it develops from glial cells, which support the brain's nerve cells.
After doing extensive research on cannabis, Lynn says, "I would rather be illegally alive than legally dead."
She started meeting a friend who she was aware grew the plant, to get a regular cannabis oil dosage with over 20 percent THC, taking it as drops under the tongue. Three years on from her diagnosis, her oncologist, Anthony Chalmers, told her that there was no sign of disease left. Lynn believed that the cannabis oil had saved her life, claiming that THC is the compound that kills cancer.
"The tumour shrinking could be related to the fact that she was using cannabis oil as she had stopped chemotherapy," says Anthony Chalmers.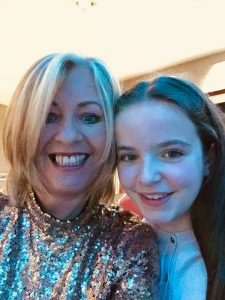 The new cannabis law did not exist when Lynn had cancer. Her case would still be illegal now unless she was given a prescription.
NHS guidelines
The NHS website states that a hospital specialist might consider prescribing cannabis for certain conditions, which includes adults suffering with nausea or vomiting from chemotherapy, spasticity from multiple sclerosis and children with rare forms of epilepsy.
An NHS Drug Misuse report stated that cannabis was the most commonly used drug in 2016-2017, with 6.6% of adults aged 16 to 59 having used it in the same year.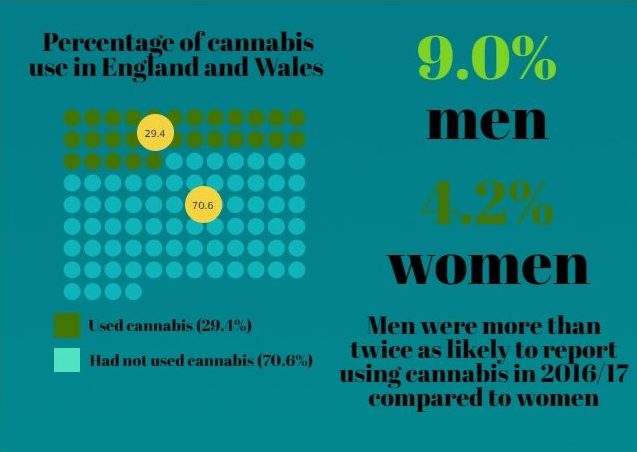 Possession law
According to the Misuse of Drugs Act 1971,  possession of cannabis could mean a maximum five year sentence in court and up to 14 years for supplying or producing the drug, while those found with a small amount may be fined or given a warning.
Time for change
Now, cannabis-derived medicines may be given to patients by specialist doctors who believe they could benefit from the treatment. According to the Expert Medical Panel, the new law will not limit the types of conditions that can be considered, and doctors will no longer need to seek approval from an expert panel for patients to access the medicines.
Side effects
Using cannabis can increase the risk of developing a psychotic illness, like schizophrenia, which involves experiencing hallucinations and delusions, but Lynn says this is "propaganda", that she was "absolutely not" worried about.
Philip James, 32, from Flintshire, also believes that cannabis saved his life. Speaking to Philip before the law announcement, he says,
"The reason why illegal cannabis is way more medicinal than just CBD on its own is because you've got the whole 400 cannabinoids. Just because it has the THC that creates the psychoactive effect, it's been made illegal, because there's an assumption that you're going to go mad. But it did the opposite for me."
Philip had Grade 3 brain cancer. Towards the end of radiotherapy, he was told that his tumour would not shrink, but rather be delayed from growing. He started vaping cannabis illegally, and like Lynn, he has no cancer left.
There have been cases where people used cannabis for treatment and died. This included someone in later stages of cancer, who was provided with cannabis oil by Brynn Jones, Director of Cannabis for Sick Children in Canada and CEO of Mariceuticals, a cannabis provider. "He did die, but his quality of life improved, he was eating more, and he was happier," says Brynn.
Science behind cannabis
"It is a combination of the CBD, the THC and the other chemical components of the plant, which create the entourage effect. This allows all of the herbal extracts to be much more effective at lower doses than if you use a single preparation of extracted CBD," says Doctor Dani Gordon, the only clinician in England with experience in using cannabis to treat thousands of patients with mood disorders and cancer patients undergoing chemotherapy and radiotherapy.
She adds,
"It's too early to say if cannabis is a 'cure', even with Glioblastoma, but it can have additive anti-tumour effects when combined with conventional chemotherapy agents. I've seen less chemotherapy side effects with patients using cannabis oils."
Cannabis can treat some symptoms, but not enough scientific evidence concludes that it accounts for a 'cancer cure'. In future, perhaps a clearer explanation of cannabis as a medicine may be uncovered.
"I would not be here today if it wasn't for cannabis," says Lynn.
See more from this project by following these links:
Print | Video | Audio | Online added value