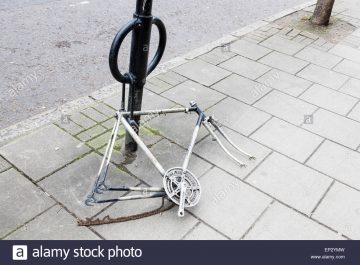 Buzz News can reveal that Bournemouth town centre has almost seven times more bike theft crime than the national average according to a survey.
The figure has skyrocketed from 4.4 bike thefts per person in 2016 to 6.6 in 2017. Although it has been reduced to 4.9, a new initiative to bring rental bikes to Bournemouth and Poole has the potential to cause this figure to rise once again.
The Bournemouth Borough Council has plans to bring 1000 of these bikes in by Spring 2019 is being praised for encouraging active and sustainable travel.
The scheme features the concept of GPS and App unlocked bikes, which would provide citizens of Bournemouth with affordable cycles, paid for by card for the hour and is scheduled to roll out by spring 2019.
A similar bike rental scheme was implemented by the company Mobike in Manchester, however it was the only city out of 200 in which the system was scrapped due to high bike crime figures and Mobike losing 10% of their fleet every week, such a scheme in Bournemouth could lead to similar results due to the enormous bike crime rate.
Dorset Police say that to deter an attack from a dedicated thief a lock must be able to withstand a 5 minute sustained attack and recommend that that bike users lock their bike using a D-Lock in a clear and public space to avoid theft. To combat the growing issue of bike theft the Bournemouth Borough Council invested in several bike locking areas throughout the town.