Members of the LGBT community gathered at the Lighthouse theatre to discuss issues surrounding the level of NHS care provided for LGBT patients within Dorset.
The panel included social workers and equality and LGBT representatives who shared their knowledge and personal experiences.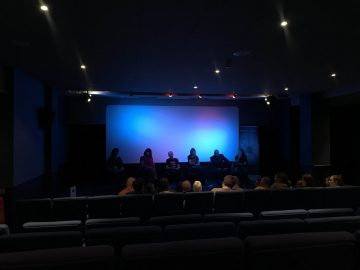 Kate Chizlett, an adult social care worker for Borough of Poole Council, said: "There is a lot of work that could be done with GP's and their awareness and understanding of transgender patients."
The event was free to the public and took place at 3pm on Saturday 1st December. The discussion was part of the 'Come As You Are' festival, a project raising awareness of trans, non-binary and queer gender.
Across the course of the hour, the main issues addressed related to the training of GPs and the NHS's referral policies.
Kate Chizlett experienced "dismissive" behaviour from her GP and was on the waiting list for a gender clinic for two years.
Ms Chizlett said: "They are not experts on mental health or gender identity because they haven't been properly trained in those areas."
Jay Murray, co-founder of Communi-t, praised his GP for "asking for help." Mr Murray was invited to Moordown Medical Practice to deliver talks to their medical staff about transgender awareness.
Mr Murray said: "I was amazed at how many people turned up and how eager they were to learn."
NHS representatives were invited to the panel discussion as witnesses to the feedback, to which they declined. Feedback from the discussion will be forwarded on to the NHS in hope for change.
Read more on LGBT related articles here