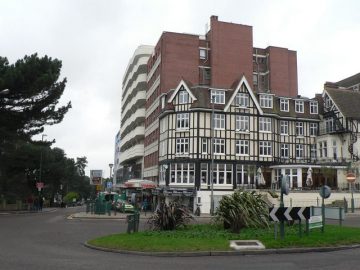 Bournemouth is fifth among the worst places for accidents for motorcycles and cyclists in the UK -Buzz News can reveal.
The figure comes from a report from Bournemouth Borough Council regarding travel and transport shows that Bournemouth has 711 accidents per million "vulnerable road users": cyclists, motorcyclists and elderly drivers.
Young men are particularly at risk, with 70% of cyclist casualties being males, 20% of which are men between the ages of 15-25.
Areas such as Bath Hill and Lansdowne Roundabout are particularly dangerous for these road users as an account of an accident in July 2018 by 21 year old Mo Barzekar demonstrates:  
"I was riding my motorcycle down Bath Road, there was a double-decker pulling out of a stop slowly so I thought it was safe to pass"
"I thought the bus was going to hit me as it couldn't see me, meanwhile I couldn't see a third car waiting to pull out, I was going at the legal speed limit but I couldn't break in time and I clipped it."
Mr Barzekar went on to add "The bike fell on top of me and dragged me across the pavement, the bus did a runner and I was left on the cold floor waiting for an ambulance"
The accident has left him with lasting injuries: "I haven't been compensated by Yellowbus, my insurance or the council, I have had really bad injuries requiring physiotherapy and has also damaged my ability to make money"
It remains to be seen what further action can be taken to improve the safety of Bournemouth's roads, especially with an ever increasing student population every year.