Referees in Dorset say they've been verbally abused by players, chased to their cars by parents and even threatened with stabbing.
After moving from Bedfordshire to Bournemouth, the level 6 Dorset FA referee James Steer who's only 18, recalled in an Interview a story where a referee colleague of his was threatened to be stabbed in Bedfordshire.
James Steer said: "A keeper committed a foul which was red card worthy, the ref showed the keeper the red card, the keeper then first tried to push the referee then said:
I am going to stab you at the end of the game."
Chased off the pitch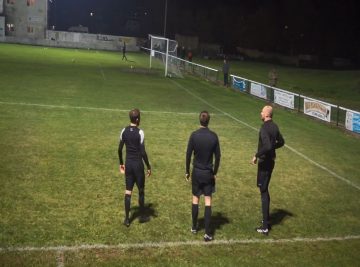 Referees also worry about their safety and personal property off the pitch.
James Gray, 20, whilst refereeing an U16 county cup fixture in Dorset was chased by parents.
Mr Gray said: "We ran to our cars and got away with some parents banging on the windows and yelling abuse as we left."
A survey conducted in 2015 by the international review of the sociology of sport found that:
Out of 2056 football referees ranging across all FA counties in England, 90% of referees experienced verbal abuse at least once in their career whilst almost 20% experienced some sort of physical abuse.
All over for football refereeing?
It's not all doom and gloom for grassroots football refereeing, at least according to James Steer who said: "I earn £35 to £45 a game which for 2 and a half hours is decent. You also get food before and after the game if you want it. They do look after you."