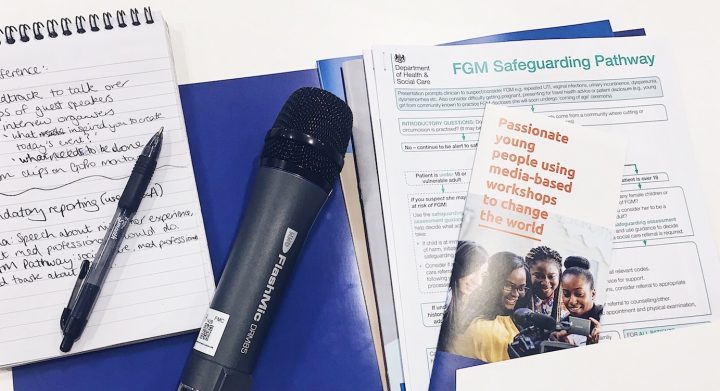 FGM On The Curriculum is a radio documentary produced by Claudia Stobbart for her Final Year Multimedia Project. This documentary has been created for BBC Radio 4's Woman's Hour.​
Claudia investigates Female Genital Mutilation in the UK and education's role in preventing the cruel cultural practise. She speaks to survivor Hoda Ali, NHS safeguarding nurse Wendy Thorogood and Norbury Primary School, a school paving the way for change by teaching annual FGM lessons to their pupils from Year 3 onwards.
This documentary contains graphic and sensitive content which some people may find difficult to listen.
Click here to visit the documentary website where you can watch an exclusive 'Behind the Scenes' vlog and read about Claudia's experience creating this project.
Follow the documentary on Instagram for updates!
Listen below:
Take a look into the making of the radio documentary: