The rust of screeching turnstiles paves the way to a dimly lit concourse, as a distant waft of Pukka Pies drifts below the terraces. Supporters gather, heads and necks adorned with comforting hats and scarves in the late autumnal breeze. Grasped in one hand or rolled up inside a back pocket, a match-day programme for today's 3pm kick-off.
All staples of the match-day routine football fans have been performing for decades, one of which is under threat of fading away.
In June 2018, news broke that clubs within the English Football League (those in the three professional tiers below the Premier League) had voted to end compulsory publication of match-day programmes, largely due to declining sales and rising costs.
While mobile phones may present a cheaper digital alternative, Paul Orchard is just one of the football fans who prefers the nature of flicking through the pages of a printed format. Paul runs In Off The Far Post – a small football memorabilia store tucked away in Pokesdown – just a short car journey away from local Premier League club AFC Bournemouth.
"Clubs that say they don't make enough money from the programme obviously aren't putting the right effort in."
"Having the programme is part of the match-day experience, isn't it? It's like having a cold pie and a hot Bovril. Clubs that say they don't make enough money out of it obviously aren't putting the right effort in," Paul insists, surrounded by boxes of programmes – old and new – stacked upon one another in his serviceable storage room.
Selling old programmes can be a profitable business, as certain issues skyrocket in value depending on the importance of the match they were produced for. The 1882 FA Cup Final programme sold for a world record price in February 2013, fetching £35,250 at auction for its significance. Paul speaks of a similar tale more close to home.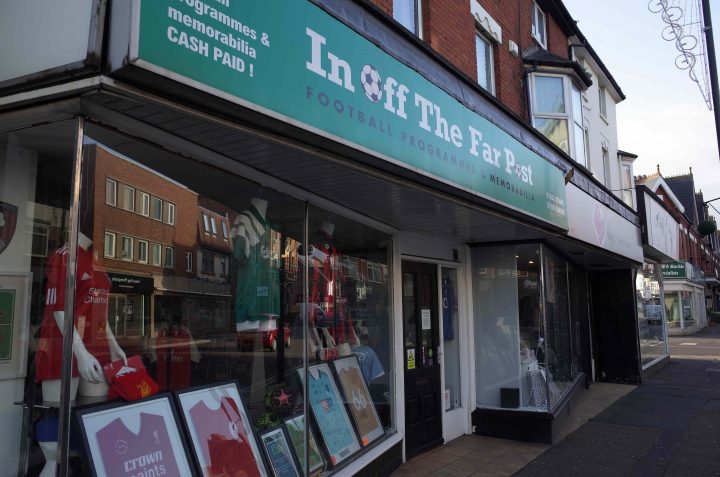 "In AFC Bournemouth's first year in the Premier League, they sold out against Leicester City early in the season. Leicester went on to win the league. At the end of the season, Leicester fans were going mad to get hold of that Bournemouth programme and were paying 70 quid for a three-pound programme!"
Maximum effort, minimum reward
Despite the entertainment and pride they can provide for fans, producing programmes can be a huge burden on clubs with particularly small media teams and for relatively little profit, something one Football League media officer, (who is randomly named here as Dan Brown to protect his identity), knows all too well.
"Is it worth all the hassle? It's a lot of work to produce something that not many people are reading," he admits, players passing by at the club's training complex as they get ready for the morning's session. "When you can reach 70,000 Twitter followers with one tweet, why aim for only 400 people with an 84-page programme?"
As for the club's women's team, making a programme is financially pointless, Dan explains.
"They print 100 copies and it costs one pound to produce each so that's 100 pounds. They give programmes out to each of the home and away players, the match officials and club staff, which comes to giving away 50 copies for free. That leaves the other 50 to sell at two pounds. The best they can do, if they sell every copy, is break-even!"
A timeline of programmes through the ages
While the constraints of being a Football League club (having 46 league matches per season rather than 38, not to mention cup games and a busy festive period) do little to help the situation, Iain Pearce, programme editor at Premier League club AFC Bournemouth, appears relaxed and with a bit more time on his hands, enthusiastic as he discusses his idea to combat the downward spiral.
"Social media and websites are brilliant, but nobody has a box full of their favourite tweets."
"Clubs can always do more," Iain insists. "This year, we've introduced a sticker album alongside the programme, so the idea is that you have to buy the programme each week to collect the stickers to complete the album. Hopefully that sends the circulation northwards a little bit."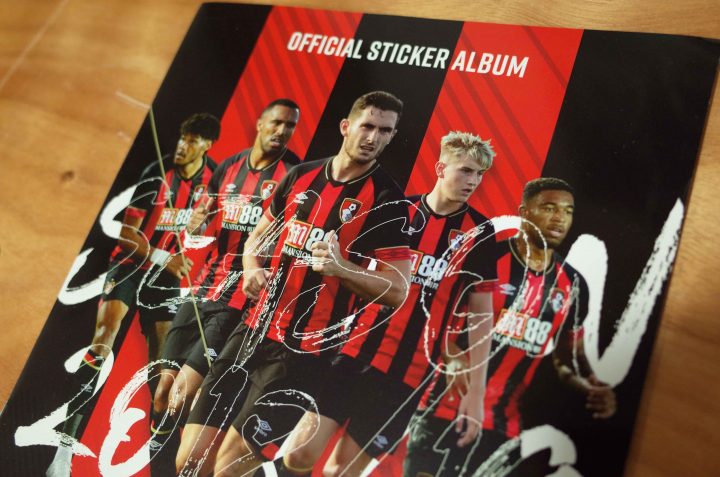 Nowadays, fans can keep up to date with matches and news throughout the week easily and instantly thanks to social media platforms like Twitter, but Iain notes that there's less romanticism in the online alternative.
"Personally, for me, social media and websites are brilliant. Don't get me wrong, I use them all the time, but it's not permanent –  nobody has a box full of their favourite tweets."
An uphill battle in the Information Age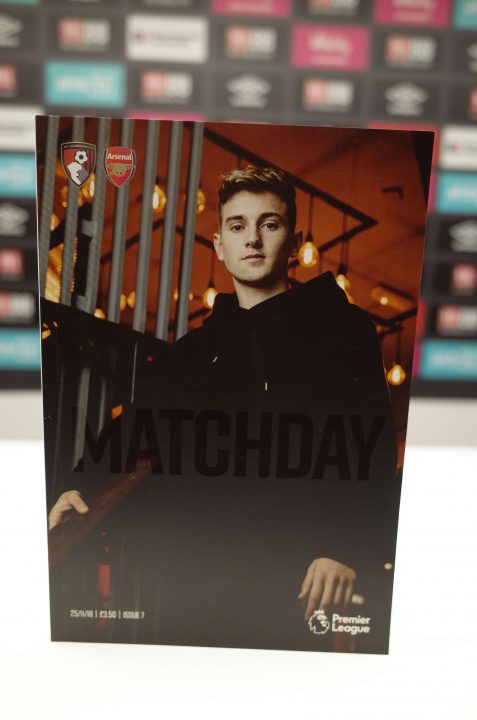 Whilst social media and websites undoubtedly have a lot going for them, including the ability to offer live match updates to fans, a recent BuZZ survey conducted among 57 people, 52 of whom identify themselves as football fans, found that only 17.54 percent of respondents prefer to use their mobile phone over the programme when at a live game.
What's more eye-opening is that 59.65 percent of respondents said that they always buy the programme when they visit a stadium, and 87.72 percent would be upset should their club's publication cease to exist, even though the majority (52.63 percent) think that programmes are overpriced.
This shows that fans still value programmes, oftentimes even if they disagree with the price, something Chris Tuck, founder of @NonLgeProgs, found out first-hand as he gained more than 5,000 followers in his first year in the community on Twitter.
"A bit like vinyl, it might be that programmes won't just go away."
"It's not just old men who want them. I've got to know a few young people who are into producing programmes and graphic design," he said. "There definitely seems to be more than a passing interest. A bit like vinyl, it might be that programmes won't just go away. They'll have a dip but I think they'll survive."
One factor that may be putting these fans off from using their phones at the ground is that Wi-Fi at football stadiums is dismal across the board. A Premier League fan survey for the 2017/18 season revealed that Burnley's Turf Moor had the best Wi-Fi in the league with a mere 3.5 out of five rating. Should this improve over the coming years, fans will have to vote with their wallets to keep the physical programmes alive.
For more on When All's Said and Done: The Fall of Match-Day Programmes:
Full Print Feature Article: A magazine feature on the fall of match-day programmes, based on the style of FourFourTwo magazine issue 293.
Video: Go behind-the-scenes with Iain Pearce, programme editor of Premier League club AFC Bournemouth.
Audio: Immerse yourself in the match-day experience before hearing from programme collectors Paul Orchard and Chris Tuck.