Police officers investigating a theft in Bournemouth have released a CCTV appeal for a man they are wanting to question in connection to the crime.
The theft occurred in Bournemouth on Saturday 22 December 2018.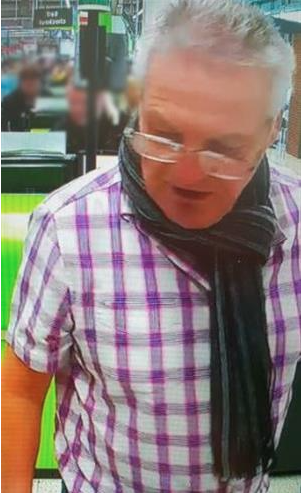 A woman aged in her 70's was using a self service at ASDA at Castlepoint and forgot to collect her £50 cash back that she requested.
The male suspect was reported to pick up the cash directly after the woman left the till. He made no attempt to hand the cash back to the victim or to the store.
Police Community Support Investigator Rich Frew, of Dorset Police, said: "Following enquiries to identify this person I am now issuing an image of a man I would like to speak to so he can give us an account of what happened.
"I would ask that anyone who knows or recognises this man to please contact Dorset Police."
If anyone has any further information, please contact Dorset Police at www.dorset.police.uk, via email 101@dorset.pnn.police.uk or by calling 101, quoting occurrence number 55180204774. Alternatively, contact Crimestoppers anonymously on 0800 555111 or via www.crimestoppers-uk.org.