There has been an 81% increase in holiday bookings in Dorset from last year according to Pitchup.com.
The campsite and holiday park company have sites over 57 countries and has seen a significant increase in UK holidays.
There has been a noticeable decrease in people travelling to the European sites like France which saw a 12% decrease and an 11% in the sites in Spain.
One reason that people are looking to stay within the UK is due to Brexit and the impact it is having on the confidence of the British consumers when booking holidays.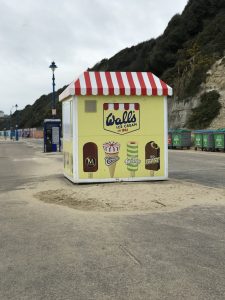 People are cautious to go abroad as they have to change their currency – as the British pound is fluctuating with the uncertainty of the Brexit deal. Thomas Cook has seen a significant rise in demand for tourism in the UK.
Tanya Hall, assistant manager at Thomas Cook in Bournemouth said: "Brexit has definitely affected our sales, a lot of people waiting to see what happens.
"Locally we have got the roadworks going on, so it's not just Brexit, it's gradually coming back but people are still wary of booking online because of the number of companies that have gone bust."
Bournemouth, in particular, sees a total of 6.88 million visitors to Bournemouth per year, one million of which are on staying visiting trips with the visitor spending calculating to £287million.
Activity centre on Bournemouth Pier, RockReef, makes 60% of its tourism from holidaymakers in Bournemouth. They also fear Brexit, general manager Joe Potter said: "It was a scary summer with Brexit, but it didn't affect us."
"We are busier over the summer months but this year we saw 20 thousand more visitors than expected, even on the zip wire we have had an extra 5 thousand and our boxing day was the best ever."
By George Heal