The government has proposed a new Clean Air Strategy, which aims to reduce harmful particles and rapidly improve the air quality by 2025.
This new strategy will regulate the amount of wood-burning stoves, traditional house coals, diesel vehicle drivers and the gas emissions of ammonia from British farmers.
By 2022, there will be a requirement that farmers reduce fertiliser use and regulate livestock emissions of ammonia.
In addition, an enforcement of the cleanest biomass stoves will only be available.
It is expected that the levels of high pollution in areas that are above the World Health Organisation guidelines will be halved by 2025.
Bournemouth currently has a 'good' Air Quality Index rating, meaning that there is little risk of air pollution being harmful. Christchurch however has a 'moderate' rating.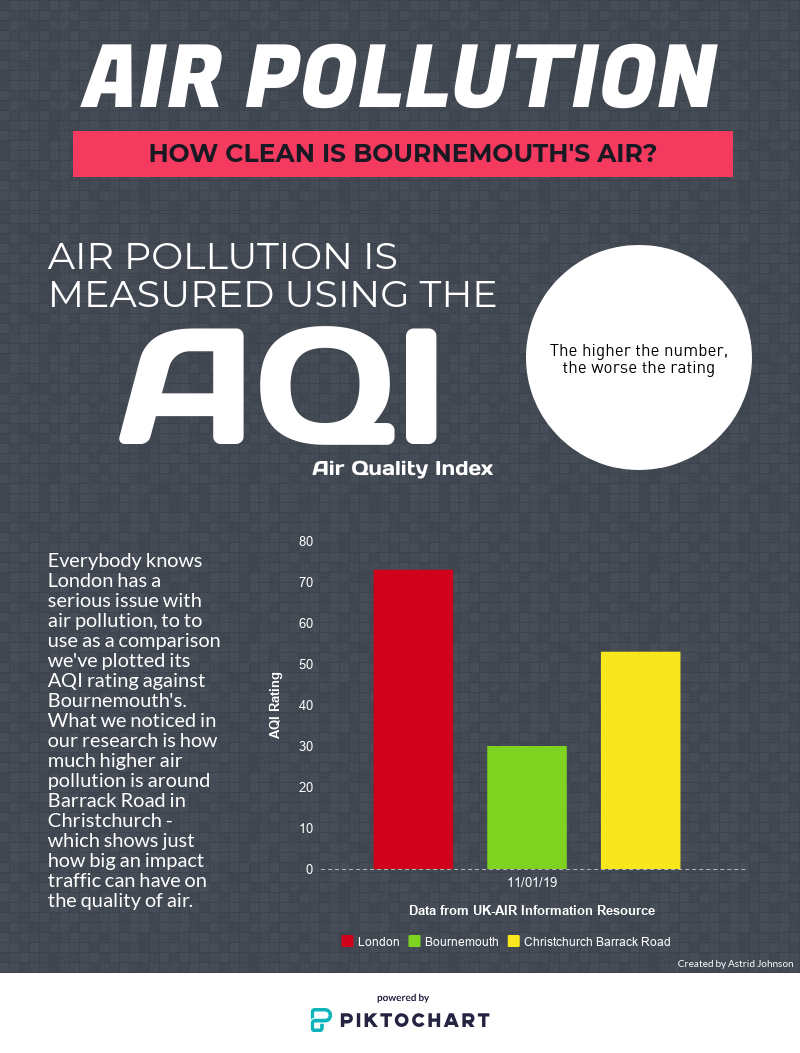 This new planned regulation comes after the inquest into an asthma death, with the government's chief lawyer having heard new evidence that it could be related to unlawfully high levels of air pollution.
Ella Kissi-Debrah died of severe asthma and acute respiratory failure in February 2013, having lived with her family just 25 meters from South Circular road, a notorious area for air pollution.
Local air pollution levels at this time breached EU legal limits, and a new inquest is being called to investigate whether "unlawfully high levels of air pollution" played a factor.
The first inquest 2014 into Kissi-Debrah's death found that the official cause was severe asthma and acute respiratory failure. Calls for this new inquest are on the grounds that illegal levels of air pollution allegedly breaches the right to life, Article 2 of the European Convention on Human Rights.
Try our quiz to see what you know about the Air Quality Index: