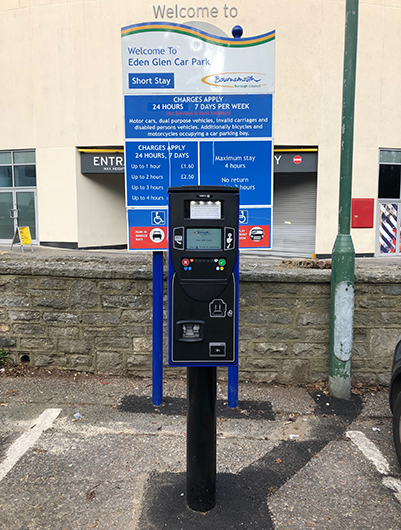 Bournemouth Borough Council have announced that all car parking machines are to go cashless following a spate of thefts in the region.
The resulting high repair costs have meant that cashless machines have become not only safer but more financially viable, but many concerns have arisen over the confusion these may cause for elderly residents.
The first cashless machines appeared in Hengistbury Head after vandals ransacked the areas coastal car parks, leaving parking machines reportedly 'beyond repair'.
Bournemouth Borough Council's website announced that the new machines will accept Visa, Maestro and MasterCard as well as a variety of contactless payments that includes Apple and Google pay.
Previously the only other option than cash had been the PayByPhone option in which residents could call or download the app to pay for their parking.
According to the most recent statistics collated by ONS in 2017, people aged 65 and above constitute to 17.9% of Bournemouth's population. The national average for senior citizens using smartphones, according to Ofcom, is 39%, meaning that if these statistics do reflect Bournemouth's OAP community the PayByPhone option could be hugely problematic.
One resident we spoke to highlighted this issue saying, "I don't think they're [elderly people] going to do very well to be honest."
She did however suggest a way to combat the issue, with the introduction of pay-as-you-go cards: "Maybe they could have a card they can buy from the town hall that can be topped up."
Another Bournemouth resident claimed that should the machines stop working, having to call the number can be quite a tedious affair: "If you have network issues like I have had it can take ages and if I am in a rush I would rather put the money in and go."
The new machines will be implemented across Bournemouth in the coming weeks with some already having been implemented like the one pictured at the Eden Glen site in Bournemouth.