Beales department store has gone into administration this morning products were removed from its website. 
KPMG has been appointed as administrators, putting 1300 full-time jobs at risk.
While talks continue in hopes of saving the chain, 'closing down sale' signs are set to appear over the week.
The Beales website was left without a single product after reports emerged earlier today suggesting that it could go into administration this week.
While the website itself is prefaced with 'site maintenance', beyond that wall is a product-less site leaving customers without the option to buy online.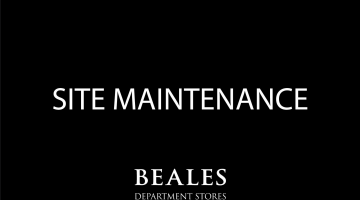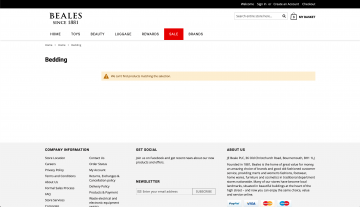 Beales was founded in Bournemouth in 1881 by John Elmes Beal and is one of Britain's oldest
The department store announced last week that, unless a buyer or new source of financial income is found, administrators could be called in.
In a bid to rescue the business, it has been negotiating potential rent reductions with owners of the chain's 22 stores.
Owner of Beales, Tony Brown, has reportedly been working tirelessly to rescue the company.
In an interview with the BBC, Mr Brown said: "At the moment, in my view the councils really don't care.
"They get their business rates, whether we're there or not, because the landlord pays if the store closes."
Should its doors close, it could add to the existing retail crisis in Bournemouth which has already seen 58 stores closed down along high streets from the town centre to Lansdowne, Buzz can reveal.
The rise in business rates has also resulted in the recent announcement that Jack Wills will close further stores, one of them being in Bournemouth.
Mr Brown said he is "still confident of a positive outcome".