UPDATE:
The A350 eastbound is now open again, having been closed this morning due to an accident involving a car and a moped.
The driver of the moped has now been taken to hospital following the crash with the Ford Fiesta.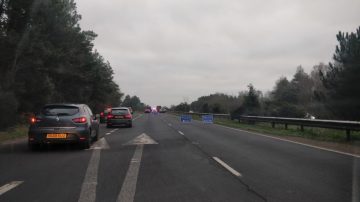 There is queueing traffic due to the incident which occurred at the Upton turn-off.
The roads are congested from the A35/A350/Poole Road (Upton turn-off) to the A3049 / A350 / Safety Drive (Holes Bay North Roundabout, Poole) and past Beacon Hill.
Traffic coming into Poole from the A350 is affected due to the road being closed.
For more information click here.