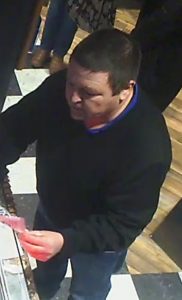 Dorset Police are appealing for information after a man caused thousands of pounds worth of damage to a Christchurch branch of Greggs in December.
The man entered the shop in Saxon Square at 4:41 pm on Saturday 28th December 2019.
Dorset Police have said the man became increasingly aggressive after a £1 coin was dropped behind the counter and staff could not retrieve it.
He then started ripping the counter apart, causing more than £2,000 in damage.
Anyone with any information regarding the incident is urged to get in touch with Dorset Police.