Plans to shake up Bournemouth and Poole's hospital services has been approved by the health secretary.
Included in the proposal, which will cost £147m, Poole hospital's A&E, maternity and pediatric services will be moved to the Royal Bournemouth Hospital.
Led by Dorset's Clinical Commissioning Group, the proposals mean that Royal Bournemouth Hospital will have the only A&E department in the area.
Poole Hospital will now become the area's planned care hospital and will include 14 operating theatres.
Below is an infographic detailing facts and statistics about Bournemouth Hospital A&E, sourced from the Consultant-led Referral to Treatment Waiting Times Data 2019-20 report by NHS England.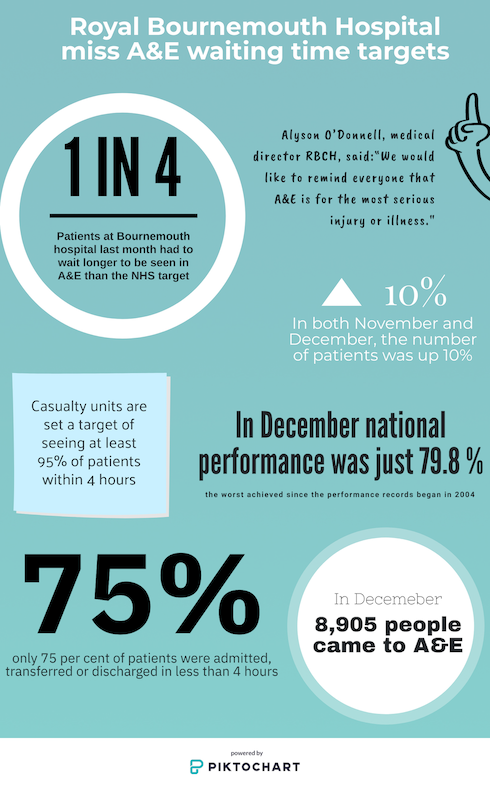 This has sparked the campaign group, Defend Dorset NHS to protest, which included a legal fight in the High Court but this failed to stop these major proposals.
Reporter Yasmin Syed was at Poole Hospital to speak more about the situation.
Buzz news wants to hear your thoughts, let us know via our Twitter page.