14 million people across the country are living in poverty and the national issue is impacting on Bournemouth, too. Just over one in four children in the town will live in poverty whilst measurements of in-work poverty and elderly income deprivation are also on the up. BuzzNews takes a look at the key statistics from Bournemouth over the last five years.
Research from End Child Poverty showed that over 11,000 children in Bournemouth were living in poverty – 27.5% of those living in the area. Eight local authority areas registered rates higher than the average; Boscombe West being the worst affected.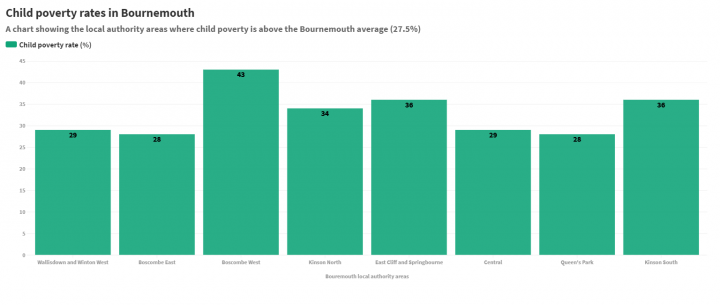 A network of four locations collectively make up Bournemouth Foodbank – a charity seeded by The Trussell Trust. The organisation first opened in 2013 and has helped feed thousands of residents since. Ed Briggs, who works in partnership with the charity, said the increase in usage "should partly be put down to heightened awareness of its availability."
Bournemouth Foodbank works on a referral system with members of the community signposted to them by various agencies. Since their first year in operation the number of agencies referring users has nearly doubled with nearly 300 organisations now referring individuals. Statistics for the number of people referred were unavailable.
In the eight months of this financial year the charity has already fed 5,305 people; nearly 22 individuals each day. The charity say that this is made possible thanks to their 320 volunteers, as well as the amount of food donated by the community each year. Figures show that in the last five years the level of donations and distribution have dropped by over a third; despite an increase in demand.
To find help, or volunteer to help, visit bournemouth.foodbank.org.uk.
More on this story