A Gofund me page has been set up in a last-ditch attempt to save a Poole prep school that has gone into administration.
Buckholme Towers, an independent preparatory school, is now putting plans in place for the school to run as a non-profit organisation.
Buckholme had been running as a limited liability partnership by Edward Bosence but new plans are being headed by Dominik Kaczmarek head of teaching and learning at the school.
Mr Kaczmarek now hopes to become the head teacher if they can save the school from administration.
Ex-student Matthew Cuff who is currently head prefect for Poole Grammar school set up a Gofund me page to help raise money for the school.
He wrote on the page: ""Staff, parents and friends of the school are determined to keep it open and make it work as a not-for-profit organisation to benefit the children.
"We want to make a change and keep it up on its feet."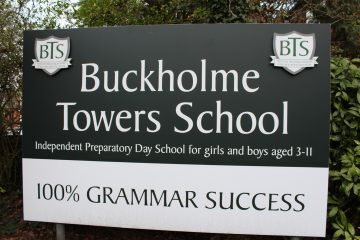 So far the page has raised just over £150 in just a few days.
Matthew said: "I was devastated when I found out it was closing and I wanted to do whatever I could to help out, it really shocked me because of how well it had done when I was there."
He attended the school from 2004 till 2013 and claimed: "There was a family feel because there aren't many pupils which means you spend more time with the teachers in smaller classes."
Matthew, who DJs for the valentine's disco at the school every year, described his time at school as "pure happiness" and said there was "nowhere quite like Buckholme".
The independent preparatory school has educated boys and girls aged 3 to 11 since it opened in 1939 the day the Second World War broke out.  The school was set to celebrate its 80th anniversary later this year.