Arguments for nationalising broadband in the United Kingdom have been strengthened as a result of the pandemic as more people than ever are working from home amongst fears those without adequate access will be left behind. 
According to the Office of National Statistics, 49.2% of adults worked from home during the first lockdown in April. Similar data is also expected for the lockdowns that have followed since.
It was Labour, during the run-up to the 2019 election, that brought the proposal into the national limelight as they pledged to nationalise BT as part of their manifesto.
Jeremy Corbyn was defeated at the polls by Boris Johnson so it became nothing more than a component of a failed manifesto.
That was until the Covid 19 pandemic hit.
As people were forced to work from home it became clear that not everyone was on a level playing field with various providers, speeds and packages, meaning calls to nationalise broadband gained further traction.
Callum Hutton, an IT consultant at Reassured, has been ensuring everyone has adequate hardware that works for his company and those that don't have been provided with laptops.
However, he is unable to ensure internet access is equitable and believes something should be done at the national level.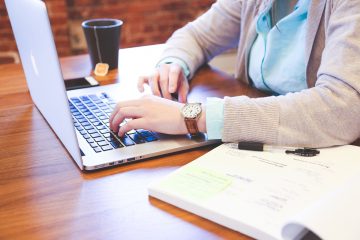 He said: "It's only fair (to nationalise broadband) because of all the people working from home at the moment.
"Everyone deserves an equal right to have the same sort of access to certain speeds as everyone else.
"The internet should be treated like water in that everyone has access to it because it is a human right. Everyone should have access, especially now, with working from home. Those who don't are being left behind."
In 2016 the UN declared internet access a human right. The vast majority of households, in the United Kingdom, have internet access, 93% according to the Office of National Statistics.
Nevertheless, not everyone does and those that do experience a mixture of different speeds, which can leave some people falling behind.
With working from home being the norm now, this, of course, creates issues between the output of workers. In addition, it only works to further problems for those who cannot afford better access.
As a result, this strengthened the argument to nationalise broadband, with Jeremy Corbyn echoing his 2019 pledge in a recent tweet.
Callum also believes nationalising is the answer.
He added: "The answer is to nationalise because everyone will have an equal playing field with what they could offer speed-wise.
"It's the way forward because I feel it would future proof the country. Future-proofing to work from home more often, more flexible working and a better work-life balance."
Those that can't work from home due to poor internet access are not only getting behind but in some cases putting themselves at risk by having to go into an office. So long as social distancing measures are in place it is an unnecessary danger. 
People opposing the proposal claim it would be too expensive to purchase BT and transition it to become a national company.
The CEO of the industry lobby group TechUK, Julian David, has previously been quoted in an interview with the Guardian saying nationalisation "would be a disaster for the Telecoms sector and the customers it serves."
Primarily because the cost would be put back onto the taxpayer and would halt broadband investment being undertaken by private companies.
BUzz has reached out to TechUK for further comment for an update on their view on the issue.
While other criticisms drawn are towards the lack of competition leading to an inferior product, particularly for premium packages, which the IT consultant recognises, he said: "I would say so yes there are negatives because obviously more competition is just healthy competition and there is no desire to improve when there aren't competitors to push them in the right direction."
Despite this, Callum believes the benefits are too great, he added: "The positives would, however, outweigh the negatives but it depends on how it is implemented, how it is actioned and how it's deployed to whether it is a success or not."
The current Government has no public plans to nationalise broadband and the Department of Education even reportedly turned down an offer from BT to offer underprivileged kids free or cheap internet to access online learning during lockdown which could not only potentially hinder their education but future job prospects too.
Labour also seem to have abandoned plans under Keir Starmer with no mention of such policy since his predecessor.
However, it was announced on Monday that due to a new partnership formed between Hyperoptic and dozens of local authorities across the UK, families across those 37 local areas who are struggling with poor internet will be offered free broadband until the end of the summer school term.