Tens of thousands of university students in England need urgent help to stop "digital poverty" from hindering their studies during lockdown, according to a group of vice-chancellors and higher education bodies.
The Government's recent decision to implement a third national lockdown has meant students across the UK must return to remote-learning.
Nearly 1 in 10 British families had no computer or tablet at home at the start of the pandemic, according to estimates from the country's Ofcom media regulator.
While the Government has provided laptops and other devices to disadvantaged school pupils and college students in England, university students have been ignored, with little or nothing done to help them access remote learning while campuses are off-limits.
Ben Baker is a second-year Brighton University student from Kent. Coming from a low-income family, Ben told Buzz how he has struggled with learning remotely since the start of the pandemic: "During the first lockdown it was very difficult, but it wasn't as much of a problem because we had the no detriment policy however this has gone now.
"My WIFI isn't strong enough to connect to Microsoft teams and I have to share a laptop with my younger brother who is at school.
"Luckily I have good friends on my course who help me as much as they can, but not having face to face teaching and the same resources is having a real impact as I am falling behind other students."
Higher education bodies such as the University and College Union are calling on the Government to provide more support for students across the UK.
General Secretary of UCU, Jo Grady said: "The Government urgently needs to increase its support for students in post-16 education so that everyone is able to learn remotely.
"The last lockdown hit the least affluent hardest, with too many students unable to learn online due to the digital divide.
"After failing so miserably to support students last year, ministers now need to make sure no student is left behind."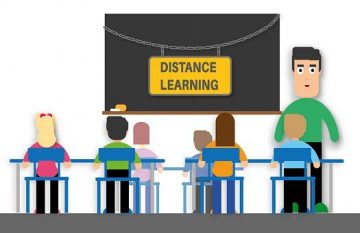 Digital poverty is a growing issue across students of all ages, with secondary-school age pupils missing out on GCSE's and A-levels as a result of extensive remote learning.
When speaking to Buzz, secondary school teacher Miss Emily Maria said: "The problem isn't giving these students laptops, it is that they don't have internet access to be able to access material and join live lessons.
"It worries me that these children are missing out."
Education experts and charities have warned that many poorer families are still struggling with a "digital divide" that risks widening the existing education gap amongst students in England.
If you're a student and have been affected by remote learning, tweet us with your story!