Newly-inaugurated President Joe Biden has begun his term of office by signing a raft of 15 executive orders, including several which aim to provide financial relief for struggling Americans.
Under the orders, Biden's new administration has extended a moratorium on federal student loan payments until the start of October – a measure which had been due to expire at the end of this month.
A separate order extended a ban on evictions until March, and the Commander-in-Chief is expected to request that Congress acts to keep it in place until September.
Sitting in the Oval Office before signing the executive orders, President Biden said: "I think some of the things we're going to be doing are really bold and vital, and there's no time to start like today."
Last week, the new President outlined an economic agenda worth $1.9tn, which he dubbed his 'America Rescue Plan'.
More than half of the package is designated as direct financial relief for American families in the form of $1,400 stimulus cheques – while benefits for the millions of unemployed will be expanded considerably.
The plan also intends to raise the federal minimum wage from $7.25 an hour to $15, but it must first clear the U.S. Congress, in which the Democrats' wafer-thin Senate majority will be put to the test.
The new administration also plans to increase the top level of income tax from 37% to 39.6%, and raise the highest level of corporation tax from 21% to 28%.
Voter Views
Many Democrats, who saw Mr Biden win their party the 2020 election by defeating incumbent President Donald Trump by 306 electoral votes to 232, have differing levels of optimism about the new administration and its policy path.
Jimmy Ketcham, a resident of Virginia who describes supporting Mr Biden as "the easiest vote I've ever cast in my life", believes the new administration's policies are "well in keeping with a middle-class agenda that Democrats have been striving towards for years."
Mr Ketcham said: "No one working 40 hours a week should still be living below the poverty line.
"Similarly, those with the highest incomes in society have the highest obligation to pay their way forward.
"With student loan debt, there is no practical wisdom in burdening college graduates with insurmountable debt at precisely the time in their lives when they are most likely to take entrepreneurial risks."
On former President Trump, Mr Ketcham is unequivocal in his condemnation.
"Truth be told, I would have voted for a turnip just as long as it was not Donald Trump", he said.
"He was, by far, the most dangerous and destructive President in American history."
Jonathan Purchase, living in California, has more ambivalent views on both the incoming and outgoing Presidents.
He voted for neither of the main candidates and describes Mr Trump as "an uninterrupted circus sideshow", who "did resist pressures to start new wars."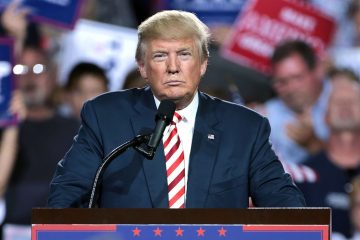 Mr Purchase supported Mr Biden's opponent, Vermont Senator Bernie Sanders, in the Democratic primary contest – for "policies, not personality" – and is sceptical about whether many of President Biden's economic policy pledges will be enacted.
"He won't do anything meaningful on the minimum wage. He will stretch it out over five years.
"I doubt any tax increase will get passed or pushed", he added.
A fellow Californian Democrat-supporter, Tracee Meyn, welcomes Mr Biden's fiscal agenda after helping the former Vice-President to victory with her vote.
She said: "I like Biden's economic policies. Not everything, but I think anything here is a change for the better.
"The $15 federal minimum wage is long overdue, however, I am not sure of the consequences without a price freeze on goods and services.
"A price freeze would be necessary to stave off inflation increases, making the wage hike no more than a band aid."
Ms Meyn is relieved that the United States has moved on from the Trump era – which she says she will remember "as a time of extreme ideas, extreme division and animosity".
Read more from Buzz here:
Boris Johnson Reveals £23 Million Compensation Package for Struggling Fishing Industry