Mobile networks are going to make Oak National Academy's online education resources free for families to use from home during the pandemic.
Customers with Vodaphone, Virgin, O2, BT, EE, Three, Plusnet and Sky will all be able to access The Oak Academy website for free when changes come into effect.
The government-funded virtual library was launched during the first lockdown as a resource for students in the UK so that they can digitally read books at home.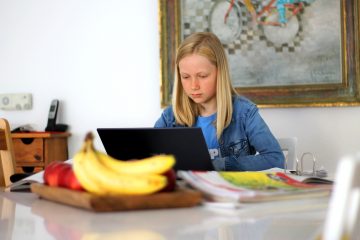 This follows an announcement in which BT, EE and Plusnet said they will allow their customers to access BBC Bitesize for free with no extra data charge.
Marc Allera, CEO of BT Groups said: "We're rapidly boosting our 'Lockdown Learning' support scheme by zero rating access to BBC Bitesize, and now Oak National Academy for all our mobile customers.
"Our inclusive support package means families that need it most can get help to keep learning, with unlimited data, free access to our 5 million WiFi hotspots and now free access to the two most popular educational resources."
Most of the mobile networks have not provided a start date for when the 'zero-rating' will come into effect but BT have said that their customers will be able to use their data on the educational websites for free from the end of January.
The online library was launched by The Oak National Academy in partnership with the Virtual Literacy Trust to provide access to books for children across the country after school closures due to a third national lockdown after the website was accessed by over 2.2 million pupils in the first week on the new term.
The initiative aims to allow disadvantaged young readers access to books from the comfort of their own home during lockdown after research from the National Literacy trust found that 14.1% of children were having to re-read books at home.
"This will be vital to nearly one million children who have no broadband and only access the internet via a mobile."
According to the UK media watchdog Ofcom, 880,000 families in the UK are solely reliant upon mobile connections to access online educational content so this news will be welcomed by many.
Mr Jonathan Dando, External Relations Director at Oak National Academy, said: "Because the telecoms firms have really stepped up, universal access to some educational websites without any data charges is looking like a reality.
Mr Dando said 'This will be vital to the nearly one million children who have no broadband and only access the internet via a mobile.
We're still working out the final technical issues, but it is so encouraging that very soon, no child will be prevented from accessing educational content online because of their circumstances," he added.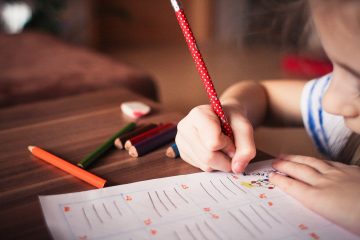 Every week the platform has a new 'author of the week' and children are provided with a free-to-access book from them.
Kick-starting the project is Children's author Dame Jacqueline Wilson who is best know for her Tracy Beaker book series.
Dame Wilson said: "I'm thrilled to be the first author of the week on the new Virtual School Library from the National Literacy Trust and Oak National Academy.  I think it's vitally important that every child should have an opportunity to access books.
"As most schools – and their libraries – are closed at the moment the free online library is needed more than ever.
"I try to write about interesting sparky characters in realistic settings, so I hope readers will be able to relate to their situations and develop a lifelong love of reading," she added.
There are believed to be a number of complications in order to make the site freely accessible to all. Giving BBC Bitesize a 'zero-rating' could also make BBC iPlayer freely accessible to all which could be expensive for the company.