Amanda Joy is a mother trying to balance working from home and helping her 5-year-old daughter with at-home-learning.
Joy works for a homelessness charity and tries to avoid daytime Zoom calls with colleagues so she can help her daughter Alice with school activities.
Joy said: "Alice is in reception so her learning is quite play-based which actually makes it a lot harder.
"If she was older, she could just sit doing work whilst I sat and did work. But a lot of her activities involve us and need to be supervised." 
Joy considers herself lucky as her job is flexible and knows she can catch up on work at any time if she needs to help Alice. 
She said: "If I fall behind I can do some in the evening but then that's difficult because I feel like I have less time to relax."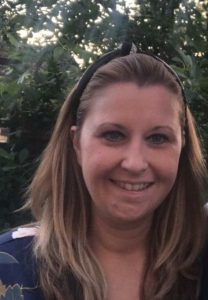 Whilst Alice's school have been brilliant in providing work and assuring parents they aren't expected to become substitute teachers for their children, Joy still feels anxious over what help she can truly give Alice with her schoolwork. 
She said: "I feel a pressure, one that I've put on myself. It's not teachers expecting parents to become teachers, but it's more of an expectation that parent's put on themselves because we don't want our kids to fall behind."
Amanda Joy is one of many parents, feeling bent backwards and like they have bitten off more they can chew with home-schooling and working from home. 
Kevin McLaughlin, a senior lecturer in Primary ITE at Bishop Grosseteste University, said parents should ignore advice given by The Department of Education regarding how much home learning children should do a day. 
He added: "Parents can only do what we can. Just do what you can."
The Department for Education says Key Stage 1 children should have a minimum of 3 hours of blended learning a day whilst Key Stage 2 should have a minimum of 4 hours a day. 
McLaughlin said this approach suggests parents are able to leave their young children to work by themselves which isn't what is happening.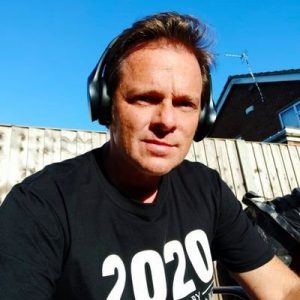 "I can't leave my children," McLaughlin said.
He continued: "If I hear them say I'm stuck I need help. Can you come and look? As a parent, I will go and look, especially as I've been a teacher as well for many years.
"The difficulty as a working-from-home parent is that you have hours you have to work at home and your children have hours they are expected to do at home. 
"The DFE have created this clash between parents and schools."
McLaughlin believes that schools are doing a brilliant job tackling schooling during the pandemic, but is concerned about the pressures parents are feeling at this time. 
He saids, "I'm worried that a bit of this is being done on the hoof. Everybody's learning how to do remote learning as we go.
"It's the world's largest remote teaching experiment that has ever happened." 
A lot of research is being done on home-learning at the moment but McLaughlin says we may not have access to that information until it's too late.