Shout Out UK have set up an All Party Parliamentary Group (APPG) on the provision of political education in schools this week.
The group has cross-party support, and will explore how to strengthen the political literacy of young people.
Shout Out UK was founded by Matteo Bergamini in 2015 to provide programmes about political and media literacy to secondary school and college students.
They've delivered these courses in over 1000 schools across the UK, and Bergamini was delighted to take the next step in creating the APPG.
"We've got enough parliamentary support to set up an APPG. A year ago or two years ago when we first started that was just not an option, there was no political will whatsoever," he said.
"We've definitely created critical mass in terms of parliamentary and educational will to have this done, but there is still a crazy amount of work to do."
"A year ago or two years ago when we first started that was just not an option, there was no political will whatsoever"
Bergamini believes that the younger generation being literate in the worlds of politics and the media will serve the whole of the UK well in the years to come.
"It's the survival of democracy, it's nothing short of that. If you want democracy to survive you need to teach this stuff," he said.
"If you look at the history of the West the reason why democracy has happened is because of years of history around conflict and people demanding more power from monarchies and authoritative regimes.
"But all of those memories dwindle and die, that is not sustainable. The only way to sustain democracy is by making sure people understand how it works and also, if they want to, know how to improve it," he added.
The work of NewsWise
Shout Out UK are not the only group that teach media literacy to young people.
NewsWise, a news literacy project created by the Guardian Foundation, the National Literacy Trust and the PSHE Association, helps teach seven to eleven year-olds across the UK.
Free workshops are provided to empower them with the skills and knowledge to tackle misinformation and understand the news.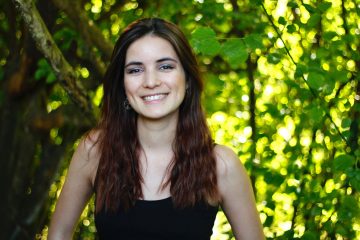 Luisa de la Concha Montes is a NewsWise ambassador who found out about the project through the Young Journalist Community Facebook page. She helps to deliver the workshops to the children.
"I was immediately drawn to the project because I had always wanted to do some volunteering , and this project seemed an ideal way to apply my passion for journalism for a good case," she said.
"Despite not having a lot of experience with young children, I've really enjoyed getting outside of my comfort zone but having to learn how to approach children, and how to make content that they will find engaging."
De la Concha Montes sees the potential of young people to make an impact in the world by understanding the threat of misinformation as positive.
"As adults, we often underestimate the impact that the news has on children not only emotionally, but also ideologically. After all, these children will grow up to be citizens making key decisions, so the earlier we train them to be critical towards what they read and see in the news, the better," she said.