The teaching of coding in primary schools has been reduced during the Covid-19 pandemic, according to a specialist teacher.
Will Franklin, a primary teacher and computing subject leader based in Brighton, argues that coding has been "pushed down the priority list" whilst remote learning has been conducted.
Franklin also works as a Community Outreach manager for Computing at School (CAS), a peer-to-peer teacher network that provides resources and support for computer science across the UK.
"Obviously a lot of children are using computers to do their schoolwork, but more emphasis is being placed on digital literacy skills in order to support them producing good pieces of work," he said.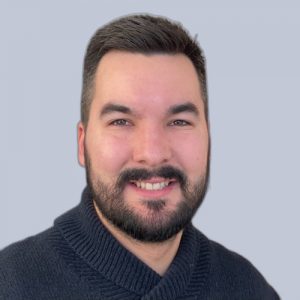 "At this very point in time when there's an emphasis on literacy and maths and other core curriculum areas being maintained for learning continuing almost uninterrupted, coding sadly moves lower and lower down the list of priorities of what schools want to cover."
On a secondary school level, teaching coding has brought "opportunities and challenges" according to Peter Marshman, a Hub Leader for the National Centre for Computing Education (NCCE) in Berkshire. However, it has not been affected on the same level as primary schools.
"Certainly at GCSE and A Level there's no difference," he said.
"In fact if I think back to some of my own experiences it's kind of increased at KS4 and KS5.
"[Working from home] has improved their independence and resilience a little bit, so that collaborative side has been good," he added.
With the number of coders expected to reach 28 million people worldwide by 2023, teaching the skill to children at an early age will be crucial to a large number of jobs in the near future.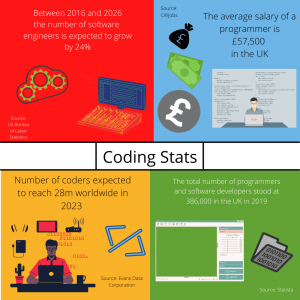 Will Franklin believes coding will be "an essential part of our future economy" especially since the UK has left the European Union.
"It's even more important now that we're working to promote programming in schools throughout the UK in order to get that generation of very capable computer users and creators," he said.
"We need the leaders of education [and] the government to really promote the importance of computing, so that message is delivered to all schools and all families."
Coding groups step in
Whilst delivering coding in primary schools has lessened during the pandemic, other groups have stepped in to fill the gaps.
The School of Coding (SOC), has seen its number of students increase by 30% since the first national lockdown in the UK began in March 2020.
SOC teaches the subject to children aged six all the way to adults, and runs workshops and after school clubs to achieve this.
When gathering in person wasn't possible they switched to Zoom and Google Meet to run live sessions.
Founder and CEO Manny Athwal has been impressed with how the SOC has dealt with the restrictions of the pandemic.
"We were reaching out in our own region in [the] West Midlands and we were working in London and a few other areas, but now it's opened the doors to the whole of the country and international students," he said.
"We've picked up a lot of international students, both from younger ages and adults as well who are looking to try something new."
Will Franklin has seen the work groups like the SOC and Code Club have been doing to provide coding to young people as a huge help in this time.
"Where we've had the loss of programming in schools other organisations, many of whom are already familiar names to teachers, like Code Club, have stepped in to try and restore some balance," he said.
Coding's importance for the future
SOC use programmes such as Scratch and Python in sessions with younger pupils, which advances to working with AI and robotics for secondary school students.
Since the group was founded in 2014 they have worked with 292 schools in the UK, teaching 11,400 students in the process.
Athwal believes teaching the subject to young people is vital for the future.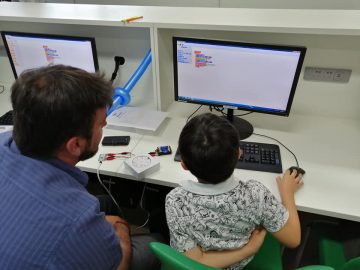 "In our own country here in the UK, 80% of the jobs which exist today won't exist in the next 20 years, or haven't yet existed," he said.
"Now 90% of things around us are coded when it comes to technology, so someone needs to take care of all that, and those are going to be jobs for coders.
"We say to the younger students that are still in school that reading and writing is [an] essential part of your learning, but not knowing how to code will be like not knowing how to read and write.
"It's not just a case of they won't have the skillset, there will be a massive social element because they won't be able to speak at the same level as people who can code," he added.
Read more from Carlo Simone: