Female and LGBTQ+ artists have made huge strides in the electronic music industry over the last five years. Not only doubling in numbers, but in stature too.However, there is no denying that, like many other major industries such as fashion and film, the electronic music industry is primarily dominated by men.
Whether that is the artists involved in gigs – or those that organise them.
There's a notion that the recent pandemic has given the industry an opportunity. To right the wrongs of the past.
A post-pandemic world. Where we champion inclusivity and allow a free space for all to showcase their talents based on merit.
A history of discrimination in the Industry.
July 12th 1979 saw a day music lovers will find it hard to forget. As the gay community was targeted as a result of a night known as 'The Disco Demolition'.
A night where thousands of Disco records on Vinyl were blown up at the end of a baseball game between Tigers and White Sox.
Many speculated it was an expression of Racism and Homophobia. For a long time, Disco music had been associated with gay culture.
Many were worried it was going to overtake Rock and Roll. Additionally, many of the artists were black.
Read this next: The Disco Demolition, A night that shaped music forever.
Race, gender and sexual orientation have always been a barrier to cross to be accepted into the industry.
Former Radio 1 presenter Annie Mac, now aged 43, spoke to the Radio Times following her departure from the station.
She explained she often felt like a 'token booking', And adding:
"I've seen over the years that tokenism idea of: Well, as long as we've got Annie, the box is ticked."
Breaking into the Industry as a Female and LGBTQ+ artist
Opportunities for Female and LGBTQ+ artists have always been scarce. With organisers often opting for an all male lineup.
Helena Star is one of the founding members of 'Foundation FM', a female led radio station that is pushing for female and LGBTQ+ representation.
She says her experiences were as a result of limited opportunities available to her as a woman.
"I think the barriers I faced only reflected what I saw available for me as a woman.
"Line-ups with a clear lack of diversity in gender and race, radio stations with a handful of women."
Or even just knowing who produced music, it always felt more geared towards men."
I came into the industry with that knowledge and I had to prove a lot more, based on my gender."
Bristol based techno producer 'The Yard Woman' spoke of the barriers she faced as a Female DJ breaking into the scene.
"When I started about 4-5 years ago I would literally be the only female DJ on the line-up.
"Which was not a big barrier, but it was annoying that you had to make the extra effort to socialise with the other male DJs."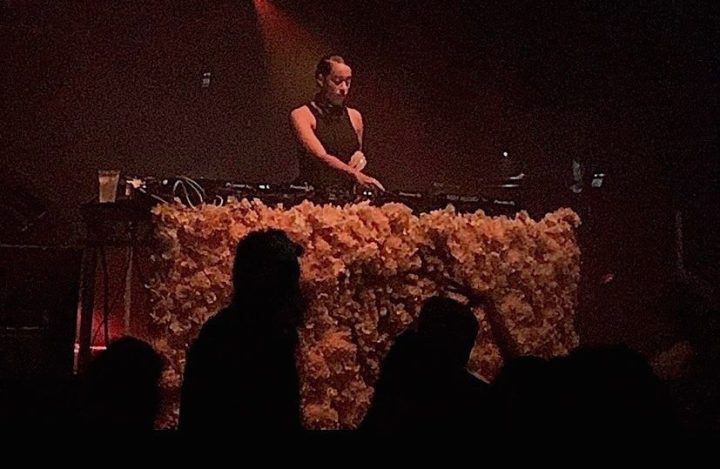 A sign of change in the Industry?
In October I attended the Warehouse Project for the first time, a club situated in Greater Manchester.
The disused railway depot has become a multi room immersive club experience.
Holding 16,000 it has become somewhat of a pilgrimage for fans of electronic music.
The club is open exclusively for 12 weeks. Providing a variety of themes and genres for music lovers.
Kieran Hebden AKA Four Tet curated an event that was hand-picked and notably very split in its gender variety.
This shift has been noticed. With many DJs at the top of the industry now being female – Peggy Gou, Amelie Lens and Charlotte De Witte to name a few.
Watch Next: Favourite Sets from Female and LGBTQ+ Artists
The ever-influential Boiler Room also has a huge part to play in putting DJs on the map.
Sherelle, the London born DJ, rose to prominence following an iconic boiler room set that became one of the most viewed boiler room sets on YouTube.
She now has a residency on Radio 1 and has created her own label, Hooversound, who itself has earthed a new generation of talent.
The Yard Woman admits that the there has been a clear change in representation. But especially within the last year.
"Definitely in the last year and I feel like a lot of change happened especially during the pandemic.
A lot of people had the time to focus on what their collectives are representing and reflecting on what change needs to happen."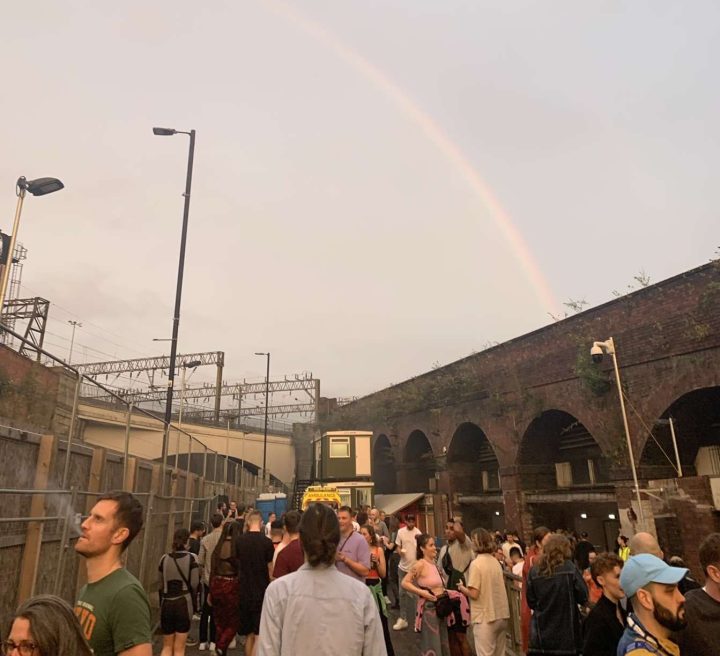 The rise of LGBTQ+ exclusive events
LGBTQ+ groups have formed to create events that gives people a comforting environment to be in. But one devoid of discrimination. Where people can flourish and express themselves.
Homobloc, who describe themselves as 'A queer bloc party for all returns' hosted a night at Warehouse Project. Which boasted an all LGBTQ+ lineup with Dancers and Cinematics.
Resident dj of 'Savage Disco' and frequent collaborator with Homobloc and Little Gay Brother. Jonjo Jury, spoke of the importance of such events.
"They are incredibly important. Totally open house, visibility and zero tolerance to intolerance. Done."
"I love playing for them at large festivals where they reach crowds that may have not been so exposed to such queer visibility."
An ideal clubbing world
The events of the past year has put everything into perspective. How do we create 'An ideal clubbing world?'
"I would love to see line-ups completely diversified, in an authentic way." Helena Star said.
"Labels, stations and agencies taking on more diverse staff and creating an environment in which they thrive."
Listen Next: In five years time, What would an ideal clubbing world look like?
Jonjo Jury said: "In an ideal clubbing world there would be less sexual aggression. Also inclusion not called out as much.
Coronavirus will remain a difficult period in our lives. However a clean slate is something the night-time industry may have been crying out for.
A fresh-faced generation, sporting a set of core principles that will hopefully shape the future for the better.