Bournemouth International Airport is set to recruit dozens of new staff next week as demand for holidays and international cargo increases.
It is looking to fill a wide range of posts including aviation security officer, passenger services agent, cleaners, arrivals agent, cargo agent, and airside ramp agent.
Steve Gill, managing director of Bournemouth Airport, said: "We know there is pent-up demand for holidays after two years of coronavirus disruption, and advance bookings are looking very positive. At the same time Bournemouth Airport has developed a significant international freight operation, which continues to grow.
"That means we're looking to recruit 75 new staff in the next few months across a range of roles, and we look forward to welcoming people to our open day to meet our teams and find out more."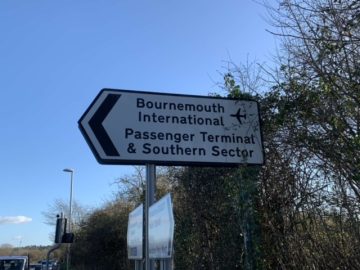 Allison McCarty, a travel agent, said: "I think it's excellent. Obviously travel has really suffered over the last two years. Bournemouth airport at one point had a load of British Airway planes parked down there just gathering dust. So yes, it's good for the area."
Colin Mccabe, a frequent flyer from Bournemouth Airport, described his recent experiences as quite efficient. He said: "I've never had any problems going out or coming back, it's pretty good."
"The problem at the moment is that you have to show your passports and locator forms. I think a lot of people are still getting used to that. I found it quite easy.
"But some people are still getting used to that which confuses people and causes a little bit of a delay. I don't think that's a fault of the airport, I just think that's the information people are getting."
Mr Mccabe said it has not affected him at all.
"You don't see that many staff if I am honest. I don't think there is a shortage as I was straight through, everything went through quite smoothly. 
"Saying that, you don't see many people staffing the desks, but it's only a small airport you don't expect to see too many people."
The recruitment open day will take place on Thursday 27th January in the main departures terminal from 2pm to 8pm.