Dorset Police recorded over 18,000 domestic abuse cases in the first year of the COVID-19 pandemic period.
This equivalates to 24 incidents and crimes of abuse per every 1,000 people in the population of Dorset.
The Data published by the Office of National Statistics in November 2021 revealed Dorset Police logged 18,322 domestic abuse-related incidents and crimes between the period March 2020 and March 2021.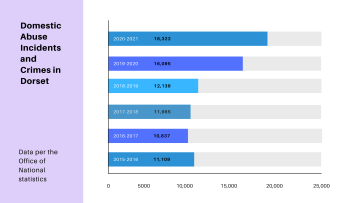 This shows an increase from the period of 2019-2020 of 2,221 and is the fifth year in a row that the number of cases has increased.
Figures also revealed that amongst the number of cases recorded between 2020 and 2021, only 770 domestic abuse-related prosecutions took place in Dorset.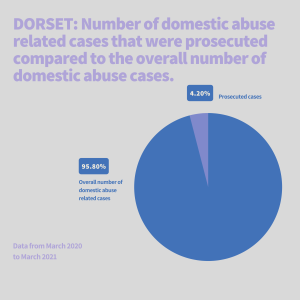 This data comes during BCPs three-year strategy plans to tackle domestic abuse and their key areas for action.
The plans cover the period between 2020-2023 and revealed the council's vision for 'No resident living within or visiting Bournemouth, Christchurch and Poole should live in fear of or experience domestic abuse.'
The objectives outlined by the council are: preventing violence and abuse, provision of services, partnership working and responding to perpetrators.
Alison Woodward, an abuse therapist based in Bournemouth that helps those who are victims of domestic abuse, discussed the three main ways someone may help to spot someone being domestically abused.
Mrs Woodward said: "The key things to look for are the types of trauma symptoms such as someone becoming more withdrawn. So, a change in personality for somebody whatever that may look like for them.
"Having a higher anxiety presentation, which may be in the form of a flashback or suddenly having nightmares or panic attacks.
"And I think the main one is not withdrawing just from a physicality point of view but avoiding contact with people that maybe would have been safe before. They don't want the questions to be asked to them. So, they will isolate themselves away to kind of avoid facing how they may get out of that situation, or they may not be recognising it as abuse."
If you are suffering from any form of domestic abuse, contact Dorset Police by calling 101, use Dorset Police's online reporting tools: www.dorset.police.uk/do-it-online/ or in the case of an emergency call 999.