The night sky was lit by the beauty of a quadratic meteor shower on the 3rd of January 2023.
Sky gazers were overjoyed by the event, and were even more impressed than many would have imagined.
Richard Brown, a regular stargazer was left in ore along with his friend, as they said witnessed the meteors "whizzing across the sky."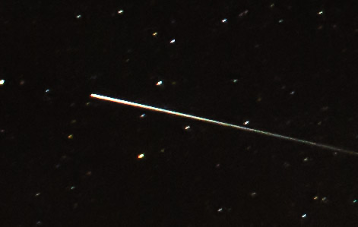 (Image from https://commons.wikimedia.org/wiki/File:02-Lyrid_Meteor_Shower_2022-nX-7.jpg )
Hannah Knight, A student journalist for Bournemouth University reports more from Richard Brown.
Watch Hannah Knight's interview with local stargazer here.
It's best to stay prepared as the best meteor shower of the year is mean to come along between the 17th July and 24th August 2023. (According to https://www.rmg.co.uk/stories/topics/perseid-meteor-shower-guide-uk-when-where-to-see )
Get those telescopes ready stargazers' the Perseid meteor shower is not one you want to miss out on!