A Bournemouth florist is preparing to close its doors after more than 75 years in the trade.
David Shires, owner of SimOnis in Sea Road, Boscombe, plans to retire after around 51 years in the family-run business on October 28.
David said: "I am happy about the florist closing. It has been hard to run a business and sell flowers since Brexit. When I turned 70 a cloud had been lifted. I am not going to miss the business but I am going to miss the people."
Two of his staff, Janet Jones and Heather Woods, will also be moving on.
Janet, the director of SimOnis, joined the business 55 years ago straight out of school.
She said: "I will miss it but I am quite looking forward to doing more things at home and not get up at the crack of dawn."
Janet had a particularly fond memory of a funeral tribute she did entirely out of vegetables.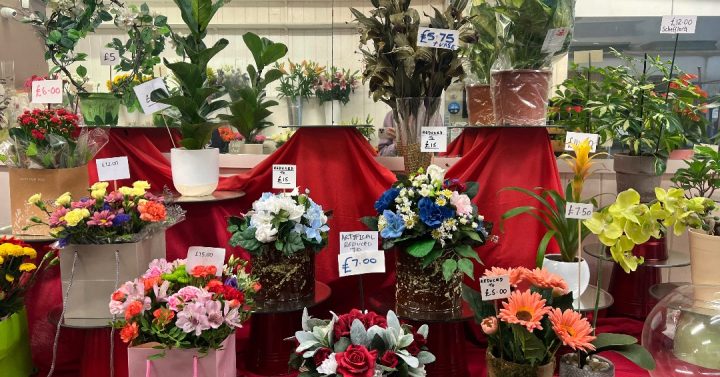 The florist will join a number of businesses which have closed in Boscombe recently.
Janet said: "The impact of us closing won't have a good effect on the community. There are not many florists left in Boscombe so I suspect we will be missed."
A regular customer said: "My family, friends' family and myself have been coming here for years. It's friendly, the flowers are nice and fresh, and you can have a laugh with the staff. Let's face it, we all need a bit of continuity these days."
The shop was bought from the original owner Mr Simonis by David's father.
Eventually the business was passed down to David.
In retirement, David plans to dedicate more time to his wife and 13 grandchildren as well as explore more of the country.
Owner of Flower Shop On The Corner nearby, Jenny Turner, is buying some of SimOnis' stock before it closes.
Janet trained Jenny before she started up her own business.
David has recommended Jenny to current customers and Janet has also offered Jenny a helping hand if needed.