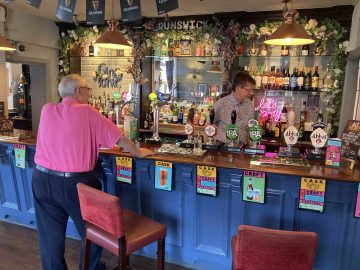 The Rugby World Cup might be taking place in France, but there is still a huge interest on this side of the English Channel.
Many pubs are showing all games to give fans who can't make the trip an exciting fan experience.
England, Wales and Ireland are all in action this weekend at the quarter-final stage.
Wales play Argentina at 4pm on Saturday while Ireland are in action against New Zealand later the same day at 8pm.
England take on Fiji at 4pm in Sunday bidding for a place in the semi-finals the following weekend.
Tony Day is general manager of the Brunswick pub in Malmesbury Park Road, Bournemouth.
He said: "It has definitely been beneficial, and there has been extra sales on Guinness especially. We have made sure we have advertised and promoted that we are showing the rugby so that people are aware we are showing it."
However, he added: "It has been tricky at points when games have clashed with some Premier League games, as we do have a high demand for those games."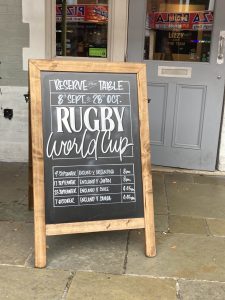 The nearby Richmond Arms pub, in Charminster Road, has not enjoyed such a boost showing the action from France.
General manager Lizzy Davey said: "As the games are on terrestrial television, it can be a lot cheaper for people to watch the games at home as the cost-of-living crisis has really hit people. People only come out to the pub if they have the money to burn or to see friends.
"England games go down a treat though. People love to support England and it's a lovely atmosphere."
Lizzy added that Irish fans also boost profits.