AFC Bournemouth
Vokes made his first team debut at the age of seventeen for AFC Bournemouth in a 2-0 win against Nottingham Forest on the 5thDecember 2006. His first goal was against Gillingham in a 1-1 draw.
He earnt himself a three-and-a-half-year professional contract following his form for the Cherries.
The youth team product played fifty-four games, scoring sixteen goals for the Cherries between 2006-2008.
In an interview with Four Four two magazine in 2008 Vokes said his biggest influence was: "As well as my family, who have always been great, it would have to be Joe Roach, the youth team coach at Bournemouth. I've worked with him for years and he has really helped me develop my game." 
Wolverhampton Wanderers
Vokes signed for Wolves on 23rdMay 2008 and scored on his debut for the club.
Vokes was mainly used as a sub in his first season for the club but scored vital goals as he helped his team win promotion to the premier league.
A Series of Loans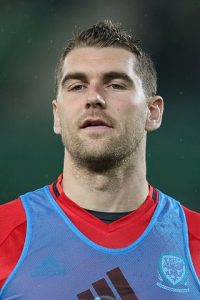 Vokes went on loan six times in four years between 2009-2012. He played for Leeds United, Bristol City, Sheffield United, Norwich City, Burnley and Brighton and Hove Albion.
Joe Roach, Vokes' youth team manager at AFC Bournemouth said: "Sam went on loan a lot, during these times he learnt a lot about the game and it gave him the mental strength to achieve what he has in the game."
Burnley FC
31stJuly 2012 saw Vokes signed a three-year contract at Burnley FC.
2013-2014 season saw Vokes score twenty-one goals in fourty-four matches for Burnley.
He scored his first Premier League goal on 20 August 2006 in a 2-0 win against Liverpool.
Vokes then scored Burnley's first European goal in half a century against Aberdeen.
Wales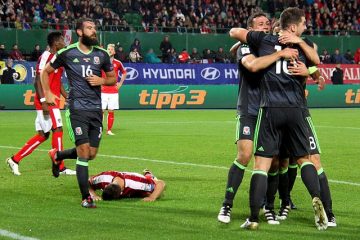 Vokes made his debut in 2008 against Iceland.
He scored his first senior international goal in a 1-0 win against Azerbaijan.
Vokes went to the Euro's with Wales in 2016. He scored for Wales in the quarter-finals against Belgium which helped the team reached the semi-finals.