The #culturalenquiry2019 campaign starts today, as the Tom Fleming Creative Consultancy look to oversee a cultural transformation in Bournemouth, Christchurch and Poole.
On Thursday morning, The Fleming Creative Consultancy presented their culture enquiry plan to a board including three Councils, Two Universities, a Local Enterprise Partnership and a Symphony Orchestra supported by Arts Council England.
Their aim?
Developing a higher level of creative and artistic ambition in the Dorset area.
Over the next 10-months several meetings will take place:
The launch of the enquiry – 24th January 2019
Engagement with stakeholders – January to May 2019
Interim report – June 2019
Final report – October 2019
Tom Fleming's team are the leading UK-based consultancy for the creative economy.
Buzz spoke to senior partners, Andrew Erskine and Tom Fleming ahead of the presentation.
Leading figures across the creative arts industry came together at Arts University Bournemouth to be presented with the first steps of an ambitious plan to 'change the narrative' on the South-Coast.
In attendance, was Derren Henley, Chief Executive of Arts Council England.
"Bournemouth, Christchurch and Poole Councils have an exceptional track record of investing in art and culture, which can be seen through the superb range of creative work produced in the region.
"There is already a fantastic set of assets here. We have a real desire to reach out to every community with what we're doing here."
"I feel like there's a sense of energy, openness and opportunity. We can change narratives and find fresh ways of working." – Tom Fleming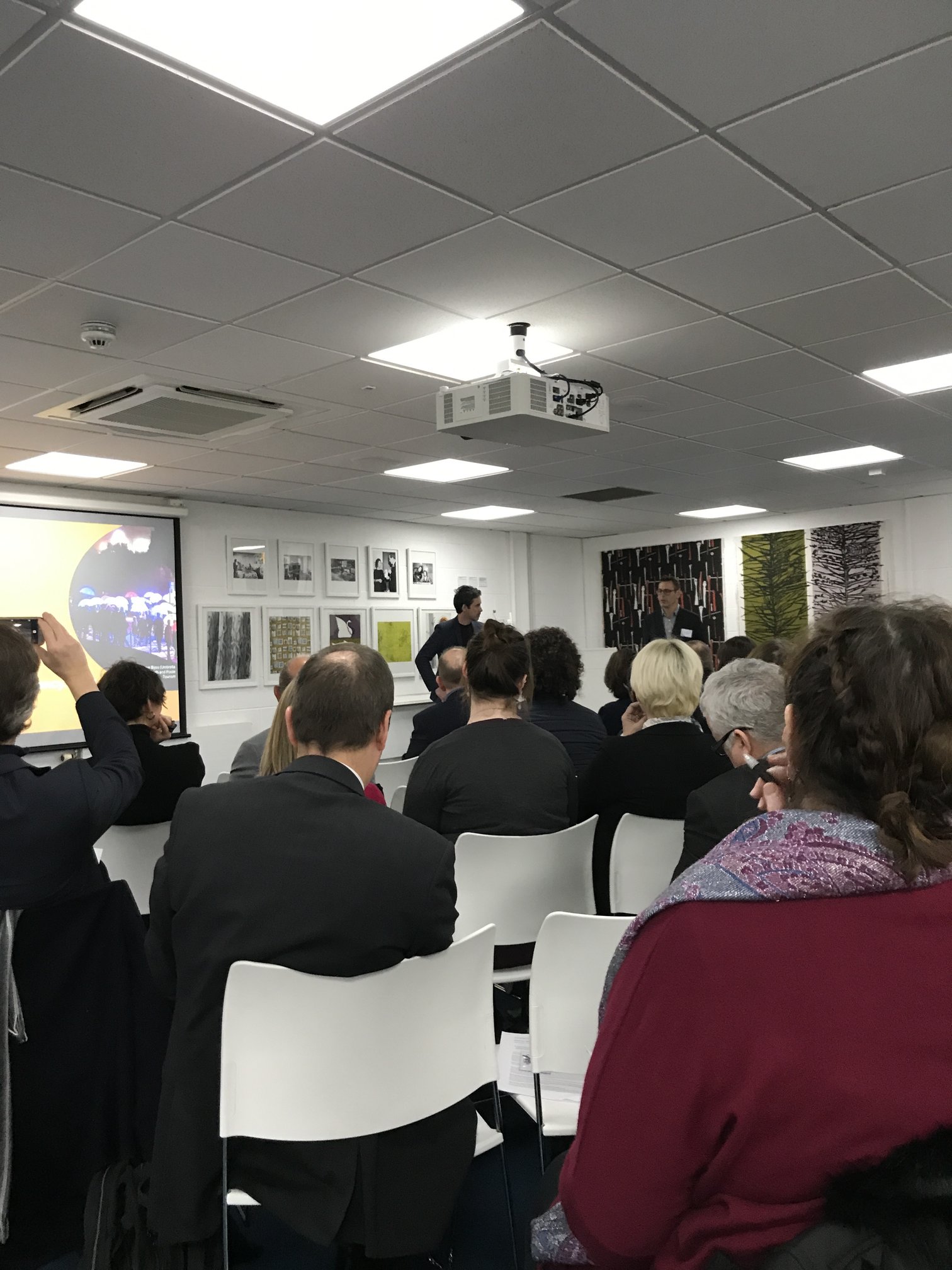 Among the speakers, Stuart Bartholomew, Principle and Vice Chancellor of Arts University Bournemouth.
"The new authority of Bournemouth, Christchurch and Poole has a unique and enviable set of cultural assets which have a wide community impact.
"This cultural enquiry will develop on a longer term vision of the role arts and culture can play in social and economic development as well as contributing to the high levels  of ambition we share for the new city region."
Dougie Scarfe, chief executive of the BSO said the restructure of local government provided "a really great opportunity to look at the future of the arts in the conurbation."
The cultural enquiry period is parallel to the formation of the Bournemouth, Christchurch and Poole Council which will come into existance on the first of April 2019.
According to statistics released in December 2018 by the government's office for National statistics, there is a 24,667 GVA (gross value added) per-head in the region of Dorset and Poole.
It is an economy which is increasing year-by-year, comparatively in 1998 this figure stood at 20,620 GVA-per-head.
Bournemouth town boasts a Premier League football club, two excellent universities and maintains an attraction for visitors and holiday makers.
They host an orchestra, alongside an international centre for dance and an art gallery.
In relation to the cultural enquiry, Dorset is already home to the annual Bournemouth Arts by the Sea Festival.
It's ability to showcase the best artistic talent in the area whilst reflecting the current local society and culture seemed in align with what Tom Fleming and his team plan to implement on the community.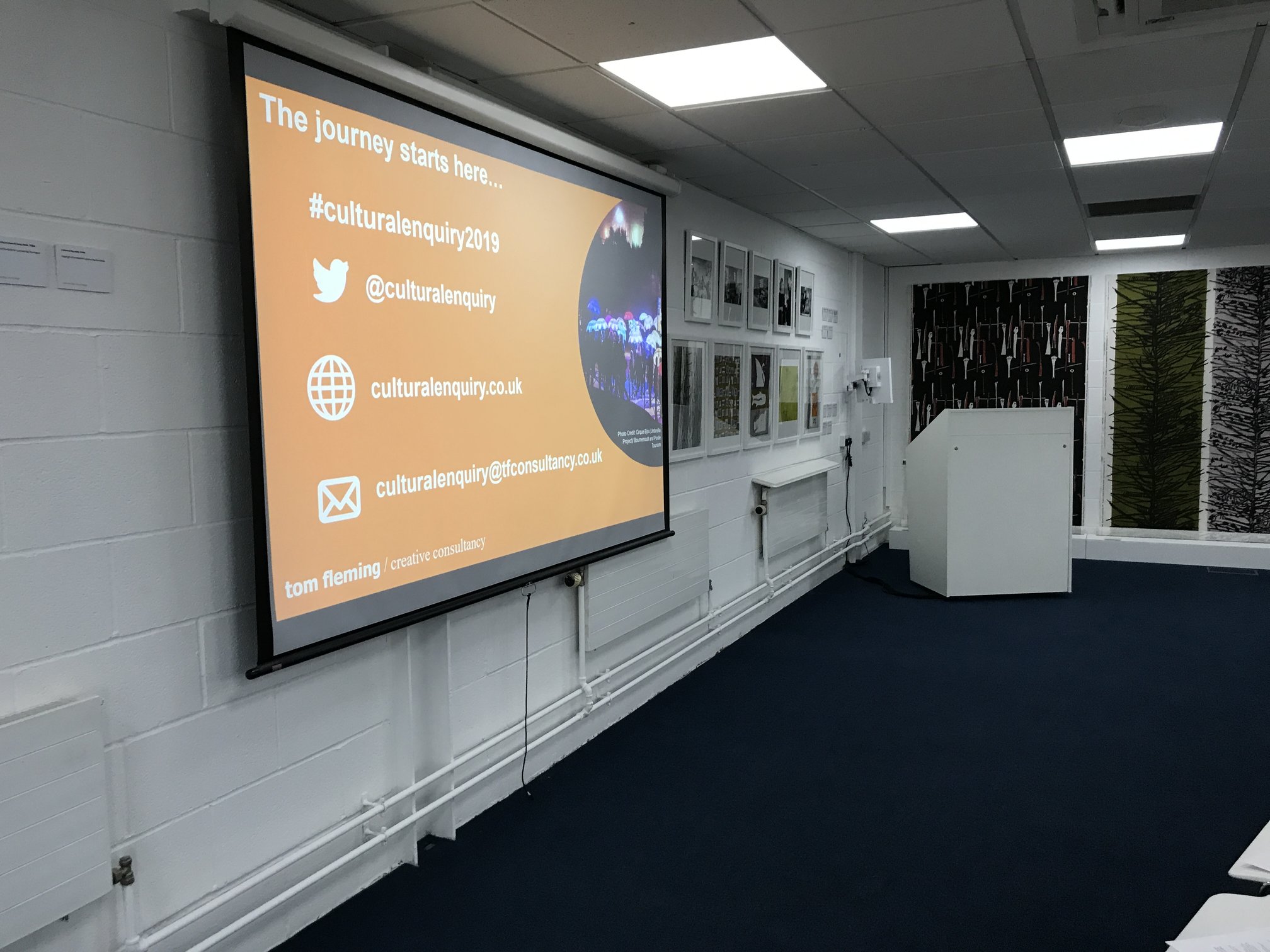 "For the UK's newest city region this is a unique opportunity to ensure that culture is positioned at the heart of the area's future success, we want to help improve locals' quality of life and quality of place.
"Culture is for everyone and we will ensure that our work captures as broad a spectrum of voices as possible."