A Winton mother is holding a session for parents to raise awareness about county lines drugs networks and how to their keep children safe.
Rosa Trout, who works for the charity 'Safe Families for Children', is holding the session, along with guest speaker, youth pastor Leo Powell, at St Albans church in Charminster.
The session aims to keep parents informed about dangers their children could be getting into when it comes to gangs and drug networks. Focusing particularly on the 'county lines', dedicated phone lines created for the use of gangs trafficking drugs – and modern trafficking and slavery.
Her decision to run these sessions was also partially spurred on by the recent revelation that a county lines gang boss had been enslaving 16 year old girls in Kent.
Rosa said: "It's a growing problem, and not something many parents are aware of.
"People often think modern slavery and children being exploited by gangs is something that happens in other countries, but it is happening now, right on our doorsteps."
She is also organising the second Bournemouth Walk for Freedom, to be held in October. The march was first launched by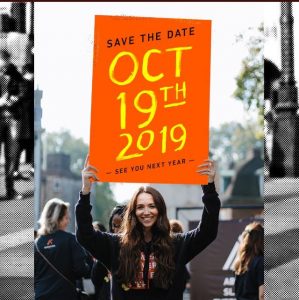 international charity A21, who mission is to end slavery and human trafficking.
Rosa hopes that by running sessions such as the one in Charminster, people will become more informed on the real threat that modern slavery poses in this country, and this in turn will build support for the walk in October.
"The session will be one of many" said Rosa.
"This one is specifically aimed at parents, but we hope to run several more in run up to the walk to build traction for the cause and encourage people to get involved."
The talks are being organised independently by Rosa and a small team of people who feel strongly about getting the information out there. They are not employed by A21, but are passionate about the charities mantra: 'Freedom. That's our goal for every human being on the planet.'
The event for the talk can be found on Facebook here, and will be held on Friday 8thMarch, 7pm at St Albans Church Hall, Linwood Road, Charminster.