With the coronavirus pandemic wreaking havoc on a large number of services and businesses in the UK, sectors such as the theatre industry has had to adapt in order to stay afloat. But how do smaller, independent companies without access to big theatres survive in this socially-distanced era and perform for their communities?
Covid-19 has forced change in all sectors in the UK, with crowded restaurants, maskless concerts and holidays now a distant memory.
And the performing arts industry has not been spared.
The first closure of UK theatres in March 2020 raised the issue of reimagining the arts in a covid-compatible way for audiences' enjoyment and for the survival of the industry.
Almost a year later, the performing arts industry have found various ways to survive the pandemic and entertain their audiences through covid-safe practices, such as reducing numbers in the audiences in theatres. But what about smaller local theatre companies?
Smaller independent arts companies are struggling to gain necessary government support to keep performing and find it more difficult to adhere to government guidelines due to the lack of resources.
These companies have instead been having to adopt different practices to survive and entertain during the Covid-19 pandemic.
Outdoor productions
Although not currently allowed due to the national lockdown and government restrictions, outdoor productions were popular for smaller theatre companies when restrictions eased after the first national lockdown.
This was due to government's 5-Stage Plan to reopen theatres and also the space available allowed performers to adhere to the guidelines whilst putting on a show for their local communities.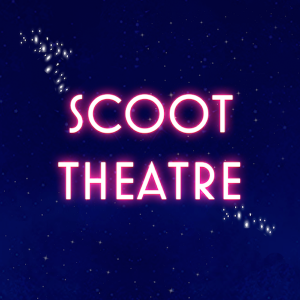 Scoot Theatre is a small theatre company in Surrey that has performed mainly in cricket clubs in order to produce safe, covid-secure shows.
The company toured at various cricket clubs across the UK with Shakespeare's 'A Midsummer Night's Dream' last summer and also produced a performance of 'A Christmas Carol' at their local club over Christmas.
Artistic Director Max Hutchinson explained how cricket clubs and performing outdoors just felt like the perfect fit when considering coronavirus restrictions.
"We had to rehearse and make sure everyone was two meters from each other when they were acting.
"Which, again, is quite easy when it's outdoors because you're playing big open space and you can't really bring the stage in. So it kind of lends itself to that anyway."
Digital theatre
The coronavirus pandemic has seen theatre, an art form spanning centuries, abandon traditional practices and take up digital forms in a bid to survive.
Big companies such as the National Theatre has streamed old shows successfully over the course of the Covid-19 outbreak for audiences nationwide, allowing more accessibility to theatre during this difficult time.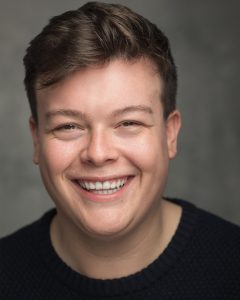 Digital theatre allows small local theatre companies to present shows to audiences in a safe and restriction-compliant manner without all the added expense
Cut The Cameras Theatre Company in West London is one of many small independent theatre companies that partakes in this practice during the pandemic in order to entertain communities, hosting musical concerts from home featuring a variety of actors.
Founder Lewis Snell says that although he misses experiencing the arts in-person, he has clear motivations for creating the company's Musical Lockdown Online events.
"I just wanted to make people happy.
"Because I felt such in a rut, I want other people to be able to just watch this for an hour, an hour-and-a-half, and forget about the drama that's going on."
Livestream shows
Although theatres across the UK are closed to limit the spread of coronavirus, producers and performers are finding more creative ways to ensure the show will go on.
Online streaming of live shows allows opportunities for actors to receive paid work and gives audiences a chance to experience live theatre from the comfort of their own homes.
Livestreams from theatres like the Old Vic have opted to take this approach to entertain the public during lockdown.
Some smaller independent theatre companies have been able to adopt this practice to keep their audiences entertained, such as Aunty Jen Productions in Studley, Warwickshire.
The company's socially-distanced adaptation of 'Sleeping Beauty' was broadcasted live to both their local school and to audiences online after tier restrictions paused their in-person production.
"In a way, it felt really special."
Artistic Director Jennifer Rigby said thanks to a local company providing their services for free, they were able to perform live online to as far as Togo, Africa and were able to finally present all their hard work.
"As actors we were just so incredibly happy to be in that room doing a performance together.
"In a way, it felt really special."
How has local theatre been impacted during the pandemic?
Whilst the struggles of the performing arts industry during Covid has been well-documented, there has been a lack of focus on small independent theatre companies and how they will survive.
The government's £1.57 billion Culture Recovery Fund, which aims to provide help to those 'at imminent risk of failure' due to the pandemic, is not usually applicable to smaller organisations due to a minimum grant of £50,000.
Smaller independent theatre companies also usually rely on the use of community centres or other venues in their local area to put on a production, and struggles due to government restrictions mean it is difficult to safely put on an in-person performance for their audiences.
"We are creatives, we will find a way around all of this."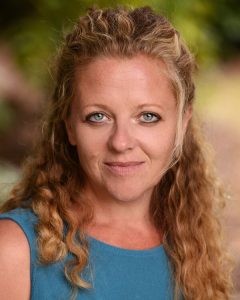 Aunty Jen Productions experienced these struggles whilst trying to produce their in-person pantomime, as lockdown restrictions meant the cancellation of the production.
Jen explained that the tier system halted their plans for the pantomime numerous times and that this has had an effect on her and the community around her.
"Emotionally, it's been really quite draining." she said,
"You get over one challenge thinking that you're coming out of the other end, and then there's another challenge to be faced and another thing to be overcome."
The community support made the cancellation harder for them all according to Jen:
"If we had hired all the costumes in and had just gotten six actors from anywhere to do a production, then maybe it wouldn't mean quite so much."
But although the coronavirus pandemic prevented Aunty Jen Productions from performing their highly-anticipated pantomime, she still has hope for the future of the industry.
"We are creatives, we will find a way around all of this.
"It kind of shows the resilience of human beings and of mankind: that we will find a way and we'll make people smile again."
Find out more: