Bournemouth University Bobcats offensive guard Aaron Taylor has been selected as one of the captains for Team South in the 2023 Football America UK University All-Stars event.
The All-Star game is an annual event which celebrates the best players from all three divisions of University American football in the UK.
Taylor has just finished his final season at BU, which saw the team go 7-1 in the regular season and reach the Southern Final, which is the semi-final of the BUCS Division one National Trophy competition.
The Bobcats' offensive captain was a huge part of the team's offensive, providing rushing lanes for the likes of Nico Miller and fellow All-Star Teddy Pope, who collectively rushed for upwards of 1500 yards.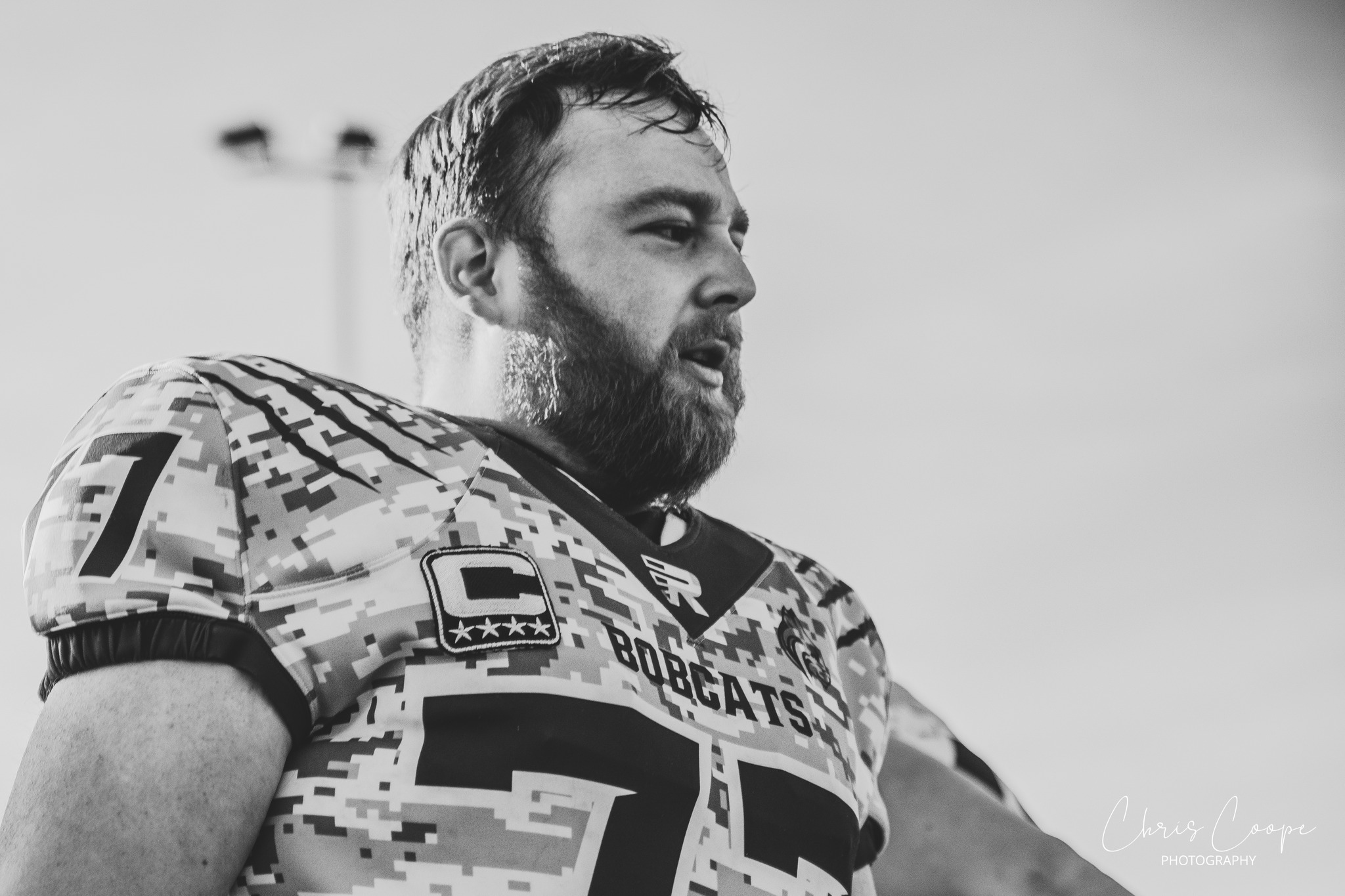 Taylor has "an overwhelming feeling of gratitude" heading into the All-Star game; a game which will also be his final ever game of University football, as he is set to graduate this summer.
Being selected for the squad is a huge honour and to have five other Bobcats selected alongside me is a real testament to how far this program has come and the direction in which it is going
Taylor will join five other Bobcats on Team South. They will take on Team North at Butts Park Arena, Coventry on 12th April.
Also representing Bournemouth for Team South will be Liam Allen (WR), Teddy Pope (RB), Alfie Birks (QB),  Gavin Dyall (TE) and Toby Buller (OL).